CAIRO, ASWAN, ABU SIMBEL, NILE CRUISE, KOM OMBO, EDFU, LUXOR, VALLEY OF THE KINGS & QUEENS.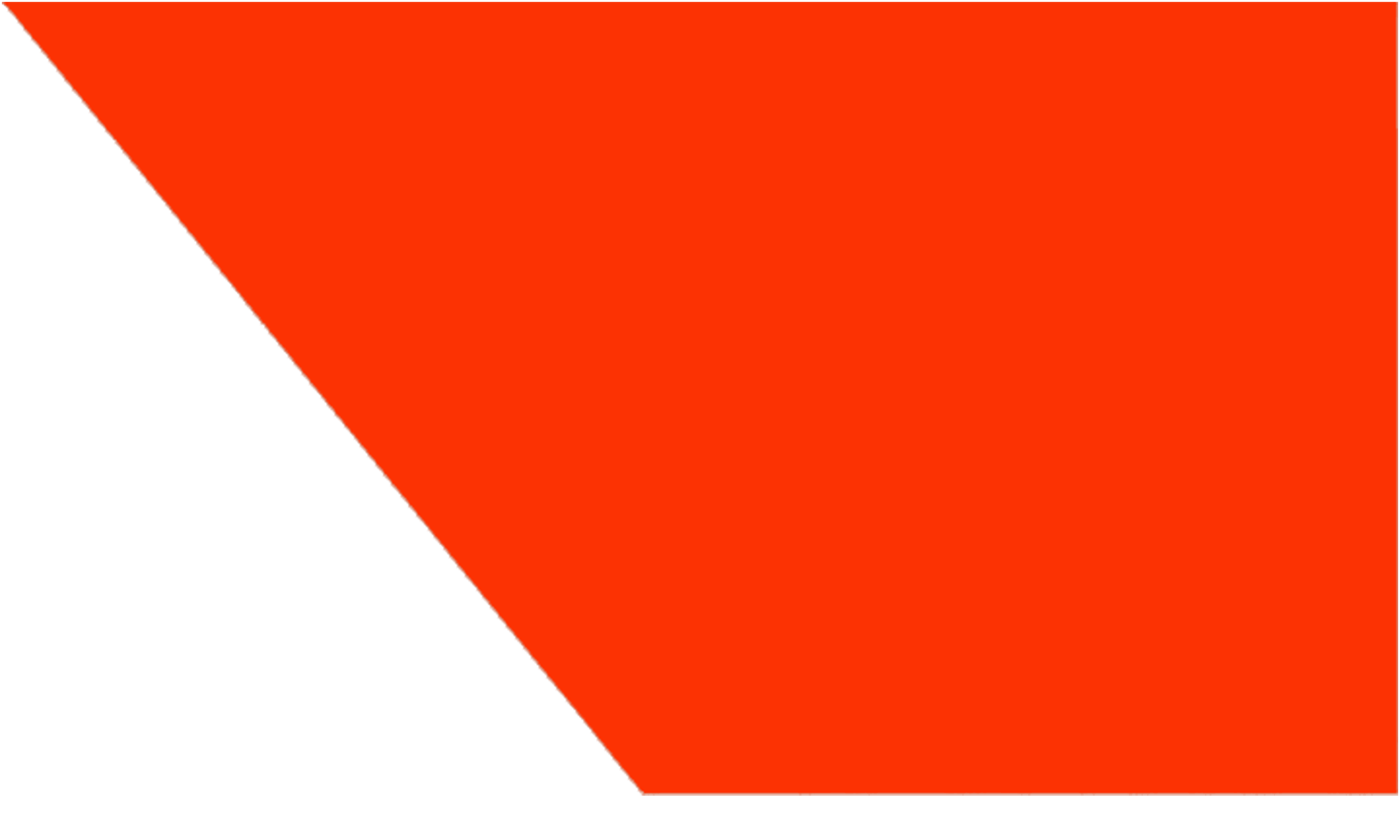 *pp in double occupancy from
Travel Dates: APRIL 27 – MAY 6, 2023
10 days, 8 nights accommodation, sightseeing, some meals and airfare from SFO
If you're looking for history, culture and an experience like no other, then touch-down in Cairo to explore the Pyramids, the Sphinx, and other remarkable century-old wonders of the world. Or maybe you can start further south in the historic temples of Luxor and Abu Simbel, visit the Valley of the Kings and Aswan.
Egyptian culture dates back thousands of years to the ancient Pharaohs and has been influenced by numerous invaders throughout history. Without a doubt, this colonialist footprint has blended with the country's rich tradition to define Egyptian culture as we know it today.

So join us on our adventure tour to Egypt to see breathtaking temples, fascinating mummies and stunning artwork. Ancient Egypt is truly a cradle of civilization.

ITINERARY

Day 1: APR 27, 2023 - Departure from the USA on your overnight flight to Egypt

Day 2: APR 28, 2023 - Welcome to Cairo! Upon arrival, proceed through customs and collect your luggage. A Jet Vacations professional guide will personally greet you. Departure by deluxe coach before drop off at the hotel. Check in at the hotel and rest of the day at leisure. Tonight, enjoy a welcome dinner with the other group members. Overnight in Cairo. (D).

Day 3: APR 29, 2023 - After breakfast, meet your Egyptologist guide at the hotel and set off for your guided tour of the Pyramids & the Sphinx on the Giza Plateau. The ancient Greeks considered the great Pyramid to be one of the Seven Wonders of the World. As you stand beside these incredible Egyptian monuments, you will marvel at the size of the Giza pyramids and the magnitude that went into their construction. View the inscrutable Sphinx with the body of a lion and the face of a man. Evening is at your leisure. (B).


Day 4: APR 30, 2023 – Travel to Aswan (Optional Tour Abu Simbel. Breakfast. Check out. Transfer to Cairo Airport for flight to Aswan. AM Flight Cairo / Aswan or Abu Simbel. You also have the possibility to join an optional excursion to Abu Simbel. Depart on your flight to Abu Simbel. Visit millennia-old monuments with a visit to Abu Simbel! After your flight, travel to the temples of Ramses II and his favorite wife, Nefertari. New Kingdom rulers extended Egypt's borders to the Fourth Cataract, and Ramses II, in a gesture of piety and self-aggrandizement, ordered two sun temples carved from the limestone mountains at Abu Simbel dating between 1290-1124 BC. Here, on the face of the cliffs, stonemasons hewed giant figures of the king that radiated power, dominated the landscape, and with their ceaseless stares subjugated all who dared to enter Egypt. In modern times, the two temples of Abu Simbel were threatened by the waters that would rise with the completion of the High Dam. The temples were cut into blocks, raised piece by piece, then reassembled in their new position. At the Great Temple of Ra-Harakhte, the four famous colossal statues of Ramses II sit majestically over 20 meters high, staring out across the desert. Through the entrance to the temple is an impressive hypostyle hall, flanked with statues of Ramses II which leads to the vestibule and finally to the innermost Sacred Sanctuary. The temple of Hathor, dedicated to the cow-headed goddess of love and built in honor of Ramses' favorite wife, Queen Nefertari is fronted by six massive standing statues, each 10 meters high. Fly back to Aswan meet up with group members who did not join the Abu Simbel optional tour. Dinner is included this evening at the hotel restaurant. Overnight at your hotel in Aswan (B,D)

Day 5: May 1, 2023– Tour Aswan and Board our Nile Cruise –This morning met your local guide. Visit the High Dam Egypt's contemporary example of building on a monumental scale contains 18 times the amount of material used in the Great Pyramid of Cheops. The controversial Sadd al-Ali, the High dam, is 3600 meters across and 111 meters high at its highest point. The water contained by the dam has backed up nearly 500 Km, taking it well into the Sudan and creating Lake Nasser, the world's largest artificial lake. Then proceed to visit Philae Temple on the Island of Agilika. The romantic and majestic aura surrounding the temple complex of Isis on the island of Philae has been luring pilgrims for thousands of years; during the 19th century the ruins were one of Egypt's most legendary tourist attraction Even when it seemed that they were destined to be lost forever beneath the rising water of the Nile, travelers still cameToday, enjoy a free day exploring Aswan. Then transfer to your cruise ship for lunch on board.

Day 6: May 2 2023 - Full Day tour of Kom Ombo – Edfu. Buffet breakfast on board. Sailing to Kom Ombo. Visit the Temple shared by two gods Sobel & Haeroris in Kom Ombo, standing on a promontory at a bend in the Nile, where in ancient times sacred crocodiles basked in the sun on the river bank. Although substantially ruined by the changing ties of the river and by later builders who used many of its stones for new buildings, Kom Ombo is nevertheless a stunning site. Sail to Edfu. Lunch and dinner on board. Sail to Luxor via Esna. Overnight on-board cruise. (B,L,D)

Day 7: May 3, 2023 - Full Day tour of Luxor. Buffet breakfast on board. Visit Horus Temple in Edfu the largest and most completely preserved Pharaonic, albeit Greek-built, temple in Egypt, the extraordinary Temple of Horus. Construction of this huge complex began under Ptolmey III Euergetes I in 237 BC and was completed nearly 200 years later during the reign of Ptolmey XIII in the 1st century BC. Dedicated to Horus the falcon-headed son of Osiris, who avenged his father's murder by slaying his uncle Seth, the temple was built on the site where, according to legend, the two gods met in deadly combat. Lunch on board. Visit the East Bank including Luxor Temple Built over several centuries by Amenhopis III, Tutankhamun, Ramses II, and Alexander the Great. The temple is a graceful piece of architecture preceded by an avenue of sphinxes, containing impressive statuary of Ramses II, the Great Court of Ramses II, the colonnade and court of Amenhopis III, the hypostyle hall, and the temple of Amun. & Karnak Temples in the New Kingdom, Amun-Ra was worshipped as the most important state god and the immense wealth of Thebes was spent embellishing and building temples in his honor. Dinner on board. Overnight on-board cruise. (B,L,D)

Day 8: May 4, 2023 - Full Day tour of Valley of the Kings & Queens. Buffet breakfast on board. Disembarkation. Visit the West Bank including "Valley of the Kings: the famous Valley of the Kings, where 62 Pharaohs are entombed Gorgeously adorned with gold and jewels and surrounded with treasures and replicas of all they would need in the afterlife, the pharaohs were buried in rock-cut tombs. Frustrated by the pillage of earlier more visible tombs, they cut their tombs deep into the sandstone, away from the public view and separated from their mortuary temples. Valley of the Queens: The Valley of the Queens where royal wives and royal princes are buried. There are at least 75 tombs in Biban al-Harim, the Valley of the Queens. Temple of Queen Hatchepsut: rising out of the desert plain, in a series of terraces, the Mortuary Temple of Queen Hatshepsut merges with the sheer limestone cliffs of the eastern face of the Theban Mountain as if the nature herself had built this extraordinary monument. Transfer to Sonesta St. George hotel. Check in. Evening free at leisure. Overnight in Luxor. (B)

Day 9: May 5, 2023 - Tour of the Cairo National Museum and Khan El-Khalili bazaar. Breakfast. Check out. Transfer to Luxor Airport for flight to Cairo. AM flight Luxor / Cairo. Arrive at Cairo Airport and start your tour by visiting the Egyptian Museum Although located in the heart of Cairo, it has a pleasing atmosphere of the ancient time of the Pharaohs. There is a beautiful contrast between the well-trimmed garden and the facade of the museum & Khan El-Khalili Bazaars Is considered as the largest and oldest Bazaar in Cairo, built in 1382 by Sultan Barquq's Master Garkas El Khalili it became known as the Turkish Bazaar during the Ottoman period. Khan El Khalili extends in part over the site of the now vanished Fatimid Palaces, which covered an area of 400,000 sq. m. and used to house 12,000 domestics. Farewell Dinner in Cairo with direct transfer to the airport for early AM flight to USA arrival back home on Day 10 (B, L)

Day 10: May 6, 2023 – Departure Day. Early morning Check out. Transfer to Luxor Airport for flight to Cairo.



3 NIGHT – 4 DAYS PRE-ISTANBUL TOUR

Day 1: APR 24, 2023 – DEPART THE U.S. FOR ISTANBUL, TURKEY: Overnight flight from the U.S to Istanbul, Turkey.

Day 2: APR 25, 2023 – WELCOME TO ISTANBUL, TURKEY Welcome to Turkey! Upon arrival, proceed through customs and collect your luggage. A Jet Vacations professional guide will personally greet you, meet the group at the airport and transfer to the hotel. Before dinner a short walk around the hotel for orientation & Welcome dinner at Flower Market (çiçek pasajı) (walking distance to the hotel). Overnight in Istanbul (B, D)

Day 3: APR 26, 2023 – ISTANBUL: After Breakfast, start your Full day sightseeing. In the morning visit Byzantine Hippodrome, in which stand the obelisk brought from Egypt by Theodosius and the Serpent Column taken from Delphi by Constantine. The Blue Mosque, which has six minarets and a middle dome of 109 feet, is the next stop before St. Sophia, an originally Christian Basilica, conceived by Constantine and rebuilt by Justinian, then turned into a mosque. In the afternoon visit Topkapi Palace (Harem section is not included) which served as the home of Ottoman Sultans for 400 years and now serves as a museum with a exquisite collection of Chinese porcelain and Ottoman treasury. Before returning to your hotel visit the Grand Covered Bazaar dating back to XVth century, which has over 2,000 shops under one roof. Overnight at hotel. (B,L)

Day 4: APR 27, 2023 – ISTANBUL: After breakfast depart for the sightseeing tour, a short stop to the Spice Market; the famous exotic food market selling spices, dried fruits as well as towels, slippers, baskets and some jewellery. And then Bosphorus Cruise along the Bosphorus by a private boat, the winding strait separating Europe & Asia. Bosphorus coastline is a delightful mixture of the past and the present where one can enjoy the grand splendour and quaint beauty of the ancient wooden mansions, palaces of marble, fortresses, and small fishing villages. Rumeli Fortress (from the boat, no interior visit) and Leander's Tower (from the boat, no interior visit). Disembark in the Asian side and visit Beylerbeyi Palace and Camlica Hill for a panoramic view of Istanbul. Dinner is evening is at the Hamdi restaurant. Overnight at hotel (B, D)

Day 5: APR 28, 2023 – ISTANBUL - DEPARTURE. After breakfast, check out from your hotel and set out to ISTANBUL AIRPORT for your flight to Cairo. (B)



3 NIGHT – 4 DAYS POST RED SEA EXTENSION

Extend you trip to Egypt along the country's beautiful beaches. Situated at the tip of the Sinai Peninsula, Sharm el-Sheikh boasts long beaches of soft sand and stunning underwater scenery. The finest seaside resort in Sinai offers beach-goers an ideal spot to sunbathe and relax under the Egyptian rays, while divers are treated to famous up-close views of the Red Sea's most beautiful coral reefs. This 4-day, 3-night Egypt vacation extension to your Egypt travel package will allow the chance to rest on the beach and enjoy the local nightlife.

Day 10: MAY 06, 2023 – DEPART CAIRO TO SHARM EL SHEIKH: This morning from Luxor, we continue to Sharm Sheik and our Red Sea. Enjoy some free time upon arrival. Tonight, enjoy a group dinner at your hotel. Overnight in Sharm El Sheikh (B ,D)

Day 11: MAY 07, 2023 – SHARM EL SHEIKH: A day of sun and sea to plan as you like. Sign up for an optional snorkeling or Scuba Diving tour in Ras Mohammed underwater nature reserve or for a trek to a Bedouin Camp in the desert. (B, L, D)

Day 12: MAY 08, 2023 – SHARM EL SHEIKH: A full day Boat excursion to include the ultimate Dolphin experience. Lunch and some refreshments included during you excursion. Duration approx. 7hrs. (B, L, D).

Day 13: May 09, 2023 – RETURN TO CAIRO and Egyptian Museum at Tahrir & Khan El-Khalili Bazaars
After breakfast, take a short flight to Cairo. Upon arrival, meet your guide at the hotel and set off for your guided tour of the s Egyptian Museum at Tahrir & Khan El-Khalili Bazaars. Tonight, enjoy a group Farewell Dinner. Overnight in Cairo (B, L, D)

Day 14: MAY 10, 2023 – CAIRO – Depart USA: After breakfast, you will be assisted by our representative and transferred aboard your private vehicle to Sharm El Sheikh Airport for your flight back to the U.S. (B)