CATANIA, ETNA, TAORMINA, SIRACUSA, NOTO, MESSINA, CALABRIA, SORRENTO, AMALFI, CAPRI, PUGLIA, TRANI, OSTUNI. ALBEROBELLO, MATERA, BARI, LECCE, MANDURIA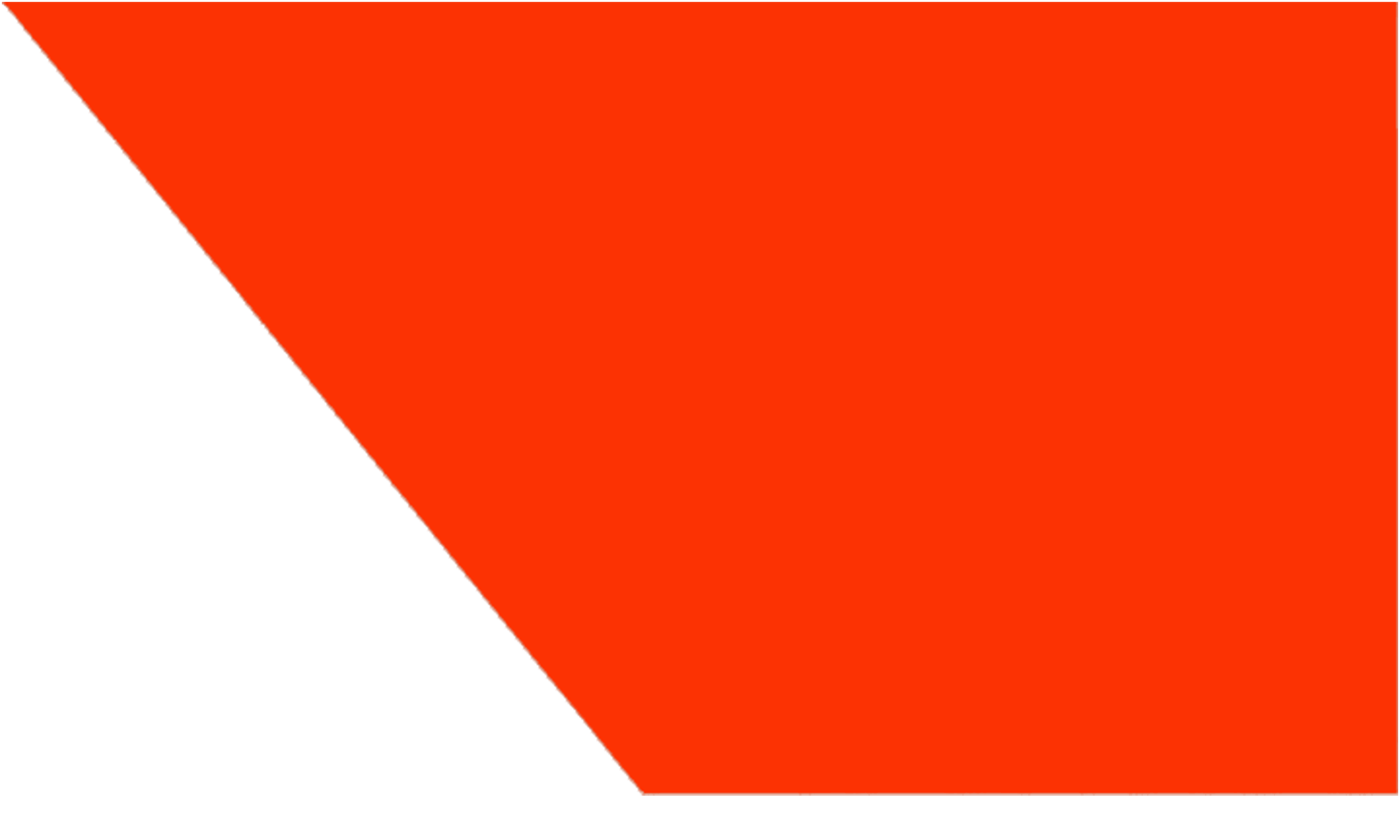 14 Days, 12 nights from NYC
* per person in double occupancy
most US gateways available
Travel Dates: APR 23 to MAY 6, 2023
14 Days, 12 Nights Accommodation, Sightseeing, Meals & Airfare from NYC. (most US gateways available).
Sicily and Calabria are by definition Italy's best kept secrets. The picturesque towns of Catania, Taormina and Siracusa are world famous for their charm and colorful architecture. The villages scattered along the coast enchant all who visit. The history and rich legacy of fine churches, villas, and monasteries add to the everlasting beauty. The wonderful cuisine and world-famous wine, and the beautiful seacoast and islands, are all a part of the wondrous Italian culture and heritage that prospers on these coastal villages. Explore Messina with its ancient streets, gorgeous churches and pretty piazzas. Wonder through the ancient Greek cities of Siracusa and Noto. Sample local produces and wines from Calabria. See the cliff villages of the Amalfi Coast with Positano clinging to the rocks. Tour the blue island of Capri via high speed boat, see the white villages of Alberobello, the fishing port of Trani and troglodyte village of Matera. Finally, travel to Bari, the capital of Puglia and walk through it's medieval town center. Visit Lecce ,the "Florence of the South" and experience a wine tasting in Manduria. Join our tour and set foot back in history and discover Etruscan tombs, imperial temples, early Christian churches, medieval bell towers and renaissance palaces.
INCLUDED FEATURES:

• Round trip transatlantic airfare from USA
• 12 nights in four-star centrally located Hotels: 3 nights Catania Hotel, 4 nights Sorrento area Hotel, 5 nights Puglia Poligano a Mare Hotel Covo dei Saraceni or Martina Franca Hotel Villa San Martino
• Hotel taxes and service charges are included.
• Buffet breakfast daily, three lunches two dinners, including ½ mineral water and a glass of wine
• Visit to Oil Mill & Winery
• Sightseeing and guided tours as indicated on itinerary
• Entrance fees: Teatro Greco Taormina, Siracusa Archeological Park, Matera Cave House, Cave Church
• English speaking local tour manager throughout tour
• Deluxe touring coach for all transfers, tours, excursions
• Headphones on guided tours
• Baggage handling at hotels, one piece per person
• All local taxes and service charges. City tax

ITINERARY


Day 1: Apr 23, 2023 - Depart US. We depart US on evening flight. (Dinner-in flight) (Breakfast-in flight)

Day 2: Apr 24, 2023 - Arrive Catania. Welcome to the southern part of this beautiful country Sicily Island! Please proceed to baggage claim and clear customs before meeting your tour manager who will be escorting you throughout your journey. We reach our centrally located Hotel in Catania, time for check in and little rest before our gentle introduction to the city the black baroque town so called because is made of lava from the neighboring Etna volcano. After enjoy a welcome dinner at local restaurant. (Breakfast, Dinner)

Day 3: Apr 25, 2023 - Etna & Taormina. After breakfast we drive along the coastline, renowned for its beautiful scenery, stopping to ascend the slopes of massive Mt. Etna. The volcano totally dominates the life and landscape of eastern Sicily. Some villages and roads are built from lava and the flows have cut great swaths through the valley that have ultimately provided the extremely fertile soil of the island. The views are impressive as we ascend the snow-capped mountain. Take a gentle guided walk to explore the area. After we reach Taormina Sicily's best-known resort and it is a strong contender for the title of most beautiful place on earth! Taormina forms a balcony overlooking the sea, facing Mount Etna. This climactic resort of worldwide repute has a peaceful atmosphere, beautiful monuments, spectacular views and lovely gardens that invite exploration on foot. The coast below Taormina is fascinating. Our guided walking tour of Taormina includes Via Piazza Vittorio Emanuele, which is on the site of the Roman Forum, the Palazzo Corvala, the recently unearthed remains of an imperial Roman bath, and the magnificent Teatro Greco, a Roman reconstruction of an earlier Greek theatre. Have some free time to enjoy the local cafes or for some shopping. Evening at leisure in Catania(Breakfast)

Day 4: Apr 26, 2023 - Siracusa & Noto. Today after breakfast full day tour of Siracusa & Noto. We travel via private motor coach to this ancient city, founded by the Greeks from Corinth, and once the most important city in the Western World. Siracusa reached its zenith in the 5th century BC when it ruled all of Sicily. In the unique Parco Archeologico, the impressive ruins include the magnificent Greek Theatre, one of the biggest and best preserved in the entire Mediterranean, situated adjacent to a large Roman Coliseum and an ancient quarry possessing such remarkable acoustics that Caravaggio called it "Orecchio de Dionisiso" (the ear of Dionysius). The quarry was once a prison for 7000 Athenian prisoners of war. Following lunch on your own, we visit the beautiful island of Ortygia. Here, amid the artistic vestiges of over 2500 years of history, we walk streets once trod by Pindar, Aeschylus, Plato, Cicero and Archimedes. We explore the Piazza Archimede, the legendary Fonte Aretusa (Fountain of Arethusa), and Siracusa's historically unique Duomo, a building that has been a Greek Temple, a Moslem Mosque and Christian church at various times in its long history, one which is clearly visible in the architecture of the building. Enjoy nice fish lunch in Ortigia. Later we reach Noto the apotheosis of a baroque town famous for its magnificent church. We return to Catania in the afternoon. (Breakfast, Lunch)

Day 5: Apr 27, 2023 - Messina Calabria & Sorrento: After breakfast check out and transfer to the Messina harbor for our short ferry ride to Calabria. We drive through Messina and enjoy a panoramic tour passing some point of interest such us the church of San Francesco, the Fountain of Neptune and Piazza Duomo. The astronomical clock is the most interesting component of the 60 mts. high bell-tower to the left of the Cathedral. We board the ferry and reach Calabria, region of extraordinary beauty not so popular to international tourism. Gorgeous scenery, vivid history, and the endless charm of southern Italy; a landscape dominated by the Fiumare flowing down from the peaks of Aspromonte to the sea, citrus fruit trees, vineyards, olive, fig, and almond trees typical of the Macchia Mediterranea. We will stop at the local winery for a visit and for a delicious lunch made of local products. Proceed to Sorrento, we estimate arrival in the evening. Check in at your hotel, rest of the evening at leisure. (Breakfast,Lunch)

Day 6: Apr 28, 2023 - Amalfi Drive: Breakfast at Hotel. After breakfast we depart to discover the Amalfi Coast which extends from Sorrento to Salerno in the region of Campania. Many miles of winding roads offer spectacular views of mountains and cliff formations that seem to plunge vertically into the sea. excursion exploring the enchanting towns along the picturesque Costiera Amalfitana. We will visit Positano and glimpse its buildings, clinging to the rocks. We reach Amalfi, whose origins date back to both the Roman and Byzantine Empires. It once rivaled Genoa and Pisa in its maritime importance and still retains its fishing traditions today. The first view of Amalfi is unforgettable, with its tightly packed villas and palaces seeming to tumble down the cliff side into the fishing port and beach below. Once in Amalfi we will also visit a Limoncello factory and taste some sweet liquor. Back to Sorrento in the afternoon. Enjoy evening at leisure to discover Sorrento on own. (Breakfast)

Day 7: Apr 29, 2023 - Sorrento at leisure: Breakfast at Hotel. Enjoy the day at leisure to relax in Sorrento. You may wish to explore Naples and Pompei, join us to an optional tour if you wish to do so. (Breakfast)

Day 8: Apr 30, 2023 Capri: After breakfast tour to the island of Capri. After departing your hotel, you'll be transferred to Naple's harbor for your journey to Capri by high-speed boat for an experience of a lifetime! Capri is one of the most scenic islands in the world! Is one of the most wanted and visited island in the South of Italy. It is surrounded by a unique natural beauty and an explosive glamour. The impressive Natural Arch, the beautiful Faraglioni (rocks) and the air-filled perfume scent of the Mediterranean flowers and sea breeze, all come into play as you tour this earthly paradise. On arrival to Marina Grande, the port of Capri we board our motorboat and we enjoy a boat tour of the island for magic views and spectacular blue colours. After, go back to marina Grande and transfer by funicular to Capri. Enjoy guided walk. Time at leisure to discover the famous Piazzetta where you'll really enjoy the Caprese atmosphere. We take a walk to Augustus' Gardens and have free time to see the narrow and elegant road of Capri, before returning to your hotel. (Breakfast)

Day 9: May 01, 2023 - Puglia Trani: After breakfast check out from Sorrento, depart for Puglia, rugged mountains and coastline along with its distinctive delicious cuisine, warm and friendly people and its myriad outstanding ancient sites await us. After the visit we reach the pretty fishing town Trani. We take our walk in Trani often called the pearl of the Adriatic Sea, a city known for its 19th century architecture and medieval art. See the castle and continue to the magnificent Cathedral one of the most beautiful and evocative Romanesque-style cathedrals in Apulia which stand towering over the sea. Time at leisure for lunch on own. Check in at our Hotel in Polignano or Martina Franca. (Breakfast)

Day 10: May 02, 2023 - Ostuni & Alberobello: We will have at breakfast at the hotel and afterwards we will depart for Ostuni known as the white capital, it is one of the most stunning towns of Southern Italy. Clinging onto three hills at the edge of Le Murge, the old centre is a spiral of whitewashed houses with dramatic views towards a sea of olive trees and further away, the blue Mediterranean Sea. After we reach a fortified Masseria, an active farm of monumental centuries old olive trees still today producing supreme quality extra virgin olive oil, visit the farm and the amazing underground olive mill which dates back to Roman times. We proceed than for our traditional Pugliese lunch at local Masseria. After lunch we discover the Trulli Valley and Alberobello a UNESCO World Heritage Site famous for its stunning collection of unique houses with conical roofs, visit the pretty historical centre. Evening at leisure we recommend to explore Martina Franca on own tonight and enjoy a dinner at one of the lovely restaurants. (Breakfast, Lunch)

Day 11: May 03, 2023 - Matera: After breakfast depart for visiting Matera the city of the "Sassi" (ancient stone houses) still inhabited today as in ancient times. People in this area have lived in carved cliff side dwelling in gullies and ravines. The honey-colored soft stone have been used for centuries to build these dwellings. Today the area still evokes ancient times and provided the backdrop for Mel Gibson's film, "The Passion of Christ" which was filmed on location in Matera. We will have a guided tour of the village and have free time experience the magic of Matera. Evening at leisure in Martina Franca. (Breakfast).

Day 12: May 04, 2023 - Bari: Have a relaxing breakfast at the Hotel. Depart to visit Bari the capital of Puglia, with its elegant waterfront, Murat district, streets and boulevards adorned with elegant and refined buildings. The old city Bari Vecchia is an area of rare beauty and a perfect example of medieval architecture. Guided visit to the Basilica of San Nicola that houses the relics of San Nicolas: stands imposingly in the Old Town of Bari. Continuation of the guided visit to the Norman Castle, Piazza Ferrarese e Mercantile and the historic center. Time at leisure in Bari. Evening at leisure (Breakfast)

Day 13: May 05, 2023 - Lecce / Manduria Wine Region: Enjoy a relaxing breakfast at your hotel. After breakfast we depart for visiting Lecce, with its wealth of art, its elegance and culture, is named the "Florence of the South". Upon arrival meet the guide for a gentle walking tour of the historical center of Lecce, the beautiful Baroque style monuments with such a wealth of embellishment and decorations to appear embroidered. Visit the Basilica di Santa Croce site of the most important local Roman ruins and the Duomo standing in one of the loveliest piazza of Italy. Have some free time to try one of the several restaurants and make some shopping. In the afternoon enjoy a journey into the countryside, we will reach Manduria which is the wine district producer of the prestigious Primitivo wine. We visit the local winery which houses an interesting museum of local traditions, a fascinating journey through time. Have a country style early dinner at the winery paired with their nice wines. (Breakfast, Dinner)

Day 14: May 06, 2023 - Departure: After breakfast at the Hotel check out and transfer to Bari airport for your flight back home Arrivederci!