Opera House at Sunset.jpg
Australia - Tasmania - New Zealand adventure tour
MELBOURNE - YARRA VALLEY - PHILLIP ISLAND - HOBART - PORT ARTHUR- BRUNY ISLAND - SYDNEY - QUEENSTOWN - MILFORD SOUND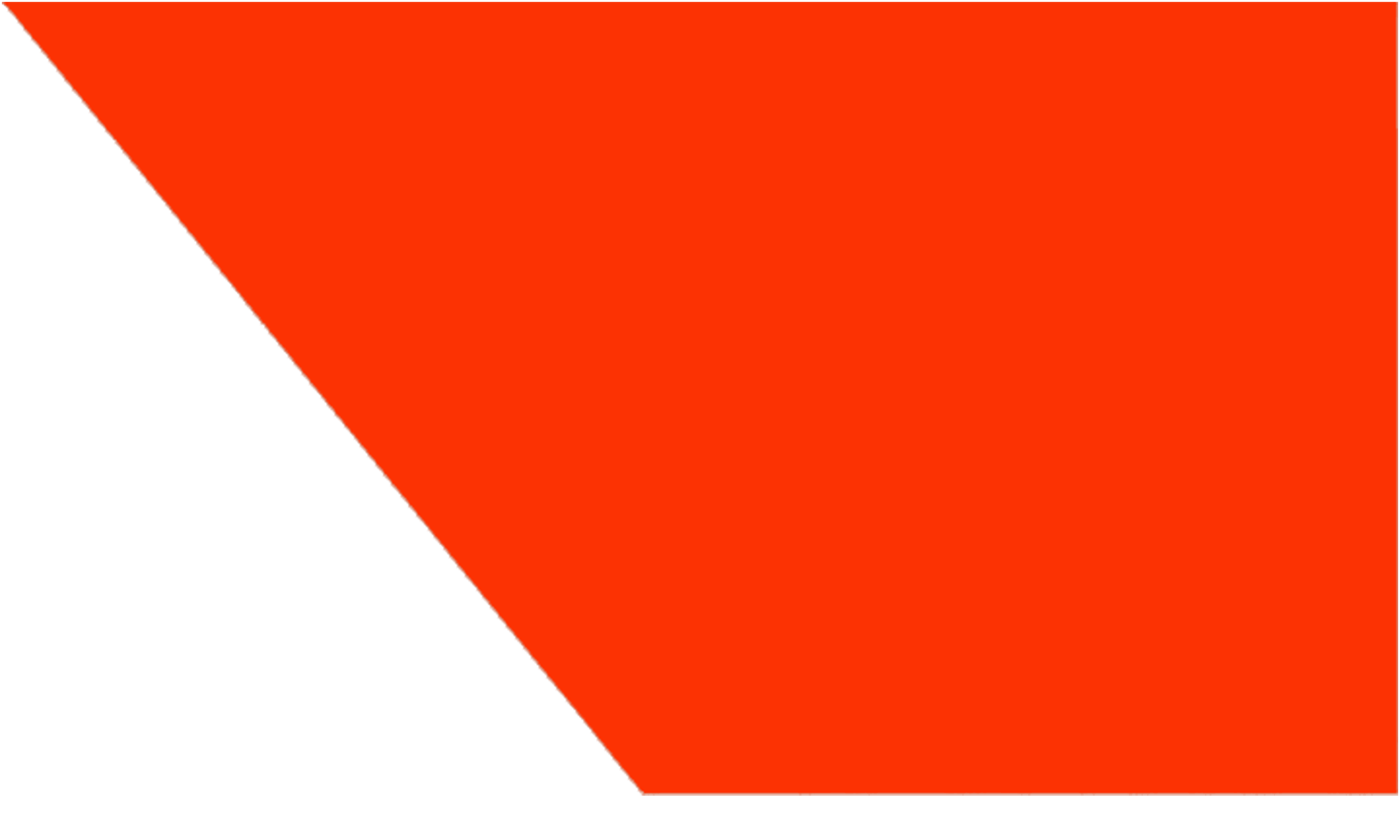 16 days, 13 nights from SFO
* per person in double occupancy
most US gateways available
Travel Dates: 18 October – November 2, 2024
16 days, 13 nights' accommodation, sightseeing, meals & airfare from San Francisco (SFO)
Explore "The Land Down Under" on this once-in-a-lifetime trip to Australia, Tasmania and New Zealand. From the cosmopolitan city of Melbourne to Sydney and its famous Opera house, you'll be treated to a peek into the food, lifestyle and culture of a region known for its friendliness and diversity. You'll also have a chance to encounter a koala and feed kangaroos, tour important landmarks, enjoy a wine tasting, and much more.

Next you'll travel on to explore Tasmania's wonders in Hobart, where history meets contemporary culture. Visit Port Arthur's hauntingly beautiful ruins, a testament to its convict past. Then, venture to Bruny Island for pristine nature and gourmet delights. This journey offers a captivating blend of history, nature, and culinary delights in stunning Tasmanian landscapes.

Finally, hop on to New Zealand. With a patchwork history of Māori, European, Pacific Island and Asian cultures, this country's friendly and down-to-earth people will be one of the things you treasure most about your visit. Take a cable car into the mountains, visit an historic gold mining town, relax on a scenic cruise, and take in everything Queenstown and the surround area has to offer.

This is a true bucket list trip and one you won't want to miss!
MAIN PROGRAM INCLUDES:

• Round-trip air transportation from San Francisco (SFO). Fuel surcharges and air taxes are included (valid at time of printing).
• Services of a professional tour director throughout the program.
• 12 nights' accommodation in 4-star hotels as follows: Collins Hotel in Melbourne (4 nights), Vibe hotel in Sydney (4 nights); hotel Rydges Lakeland Resort in Queenstown in a lakeview twin room (4 nights); or similar hotels including hotel tax and service charges.
• Daily breakfasts, 3 lunches and 4 dinners.
• Deluxe air-conditioned motor coach transportation for all transfers, tours and guided excursions as mentioned in the itinerary.
• Meet and greet and arrival transfer by private vehicle to Willows Jetty, KJet boat journey from Willows Jetty to KJet main pier in Queenstown.
• Sightseeing as listed in the itinerary.
• All VAT city and local Tax.

ITINERARY: Day 01 & 02: DEPART USA FOR TRAVEL TO AUSTRALIA (OCTOBER 18 – 19, 2024)
Leave San Francisco (SFO) on your overnight flight to Cairns, Australia. Crossing of the international date line.

Day 03 - Arrival in Melbourne (October 20)
Welcome to Melbourne! Upon landing at Melbourne Airport, our friendly English-speaking guide will be there to greet you and ensure a seamless transfer to your chosen hotel. Later in the afternoon, embark on a captivating Melbourne City Tour. Explore the city's iconic landmarks such as Bourke Street Mall, Collins Street, and marvel at the Victorian architectural wonders like St. Paul's Cathedral and the Royal Exhibition Buildings. We'll also visit the Queen Victoria Markets, Albert Park Lake, the Royal Botanic Gardens, and the famous Melbourne sporting arenas. The evening promises a delightful dinner experience at Pure South Restaurant, and we'll provide convenient return transfers. Accommodation: Rendezvous Melbourne Hotel or Travelodge Melbourne Docklands Hotel

Day 04 - Yarra Valley Wine Adventure (October 21)
Start your day with a sumptuous breakfast at the hotel. Today, we'll venture to the renowned Yarra Valley wine region, just a short drive from Melbourne. Here, you'll discover over 55 wineries, each offering unique cellar door tastings. Enjoy a delectable lunch at a local winery and savor wine tastings at three picturesque vineyards.

Day 05 - Melbourne's Hidden Secrets & Penguin Parade (October 22)
After breakfast, embark on a captivating Lanes & Arcade Walking Tour, uncovering Melbourne's hidden gems, from quirky cafes to independent designers and captivating street art. The afternoon takes us to Phillip Island, home to the enchanting Koala Conservation Centre. Witness Little Penguins returning ashore at sunset, a mesmerizing spectacle that's sure to be a highlight of your trip. ***Choose the Penguins Plus option for an even closer and more immersive experience. Dinner will be served at a local restaurant during the tour.

Day 06 - Melbourne to Hobart (October 23)
Enjoy a hearty breakfast at your hotel before transferring to Melbourne Airport for your flight to Hobart. Upon arriving at Hobart Airport, the capital of the Tasmanian region, your guide will escort you to your hotel. In the afternoon, indulge in a private coach City Tour of Hobart. Explore iconic spots like Sullivan's Cove, Salamanca Place, and Battery Point, among others. Cap off your day with a delightful dinner at The Ball & Chain Restaurant. Accommodation: Vibe Hotel Hobart –

Day 07 - Port Arthur Historical Adventure (October 24)
Today, after breakfast, we journey to Eaglehawk Neck to witness breathtaking coastal geological features like Tasman Arch, Devils Kitchen, and the Blowhole. Then, we arrive at the Port Arthur Historic Site for lunch in one of its historic buildings and a guided walking tour. Explore the settlement at your own pace, engage in the Lottery of Life, and enjoy a Harbour Cruise offering unique insights into Port Arthur's history.

Day 08 - Bruny Island Wilderness Cruise (October 25)
Start your day with a full breakfast at the hotel. Today's adventure combines a sightseeing tour of Bruny Island with a captivating wilderness cruise. Discover the island's native flora, fauna, and history while keeping an eye out for fur seals and dolphins. Enjoy a morning tea and lunch while immersing yourself in the island's natural beauty and local produce.

Day 09 - Arrival in Sydney (October 26)
Bid farewell to Hobart with a delicious breakfast before transferring to Hobart Airport for your flight to Sydney. Upon landing at Sydney Airport, your guide will accompany you to your hotel. The rest of the afternoon is yours to relax and explore the vibrant city of Sydney. Accommodation: Holiday Inn Darling Harbour – Standard King or Twin

Day 10 - Sydney's Sights & Harbor Cruise (October 27)
Start the day with a hearty breakfast at your hotel. Embark on a guided tour of Sydney's iconic landmarks, including the Opera House, Darling Harbour, and Bondi Beach. Later, enjoy a spectacular Sydney Harbour Cruise with Magistic Cruises, offering a delectable seafood buffet lunch. Afterward, explore the Sydney Opera House with a guided tour and enjoy leisure time in Sydney.

Day 11 - Optional Blue Mountains Excursion (October 28)
Today is yours to spend at leisure in Sydney. Optionally, you can embark on a full-day Blue Mountains excursion, visiting Featherdale Wildlife Park, exploring the breathtaking Blue Mountains National Park, and riding the Scenic Railway. Delight in a farewell dinner at Esquire QVB to celebrate your unforgettable journey.

Day 12 - Departure from Sydney (October 29)
Enjoy a final breakfast at your hotel before transferring to Sydney International Airport with your guide for your departure flight. Bid adieu to Australia with cherished memories of this incredible journey and continue to New Zealand. Arrival in Queenstown. Upon your arrival at Queenstown Airport from Sydney, you will be greeted by a local guide. There's no need for a coach as an exclusive KJET COACH will transfer you to Willows Jetty. From there, you'll embark on an exciting jetboat ride to St. Omers Wharf, followed by a leisurely walk to your hotel. After checking in at the Rydges Lakeland Resort, a hotel with Lakeview Rooms, you'll enjoy a private coach transfer to Skyline Base. Here, you'll take a breathtaking gondola ride to the Skyline Restaurant, where you'll savor a delightful buffet dinner. Following dinner, a coach will transport you back to the hotel for a restful night.

Day 13: Queenstown Sightseeing (October 30)
Start your day with a full breakfast at the hotel. Then, your local guide will accompany you on a Queenstown half-day sightseeing tour. Explore the charming town of Arrowtown and delve into the history at the Lakes District Museum. You'll also have the opportunity to visit the Gibbston Valley Winery for a fascinating Wine & Cave Tour. Return to the hotel after your explorations, and the rest of the afternoon is yours to enjoy at your leisure while soaking in the scenic surroundings of Queenstown.

 
Day 14 Milford Sound Day Trip (October 31)
Following a hearty breakfast, embark on a full-day adventure. Your local guide will lead you on a private coach journey from Queenstown to the stunning Milford Sound. There, you'll board a scenic cruise ship for an unforgettable cruise through the majestic fjords, complete with a delicious buffet lunch. Afterward, as you return from your cruise, you'll rejoin the coach for a scenic journey back to Queenstown, where you'll spend another night at Rydges Lakeland Resort.

Day 15: Free Day in Queenstown (November 1)
Today is a free day for you to explore Queenstown at your own pace. Enjoy the freedom to discover this vibrant town's attractions, activities, and culinary delights. You can also opt for an exciting 4WD half-day trip to Skippers Canyon for an additional adventure. Cost 195USD per person. In the evening, don't miss the opportunity to experience a Walter Peak Gourmet BBQ dinner, which includes a charming return cruise on the historic TSS Earnslaw. Your hotel is just a short distance away, allowing for a leisurely return.

Day 16: Departure from Queenstown (November 2)
After indulging in a full breakfast at the hotel, it's time to check out. Your local guide will assist you with the airport check-in process. Following check-out, a private transfer will take you to Queenstown Airport for your departure flight. This marks the end of your memorable journey through Queenstown, New Zealand, filled with thrilling experiences and breathtaking natural beauty