Spices in Moroccan Market
CASABLANCA - RABAT - MEKNES - VOLUBILIS - FEZ - MARRAKECH - OURIKA VALLEY
​
Departure Date : ALL YEAR 2024​
​
9 days, 7 nights including flights, accommodations, some meals, drink and airfare from NYC (All U.S gateways available).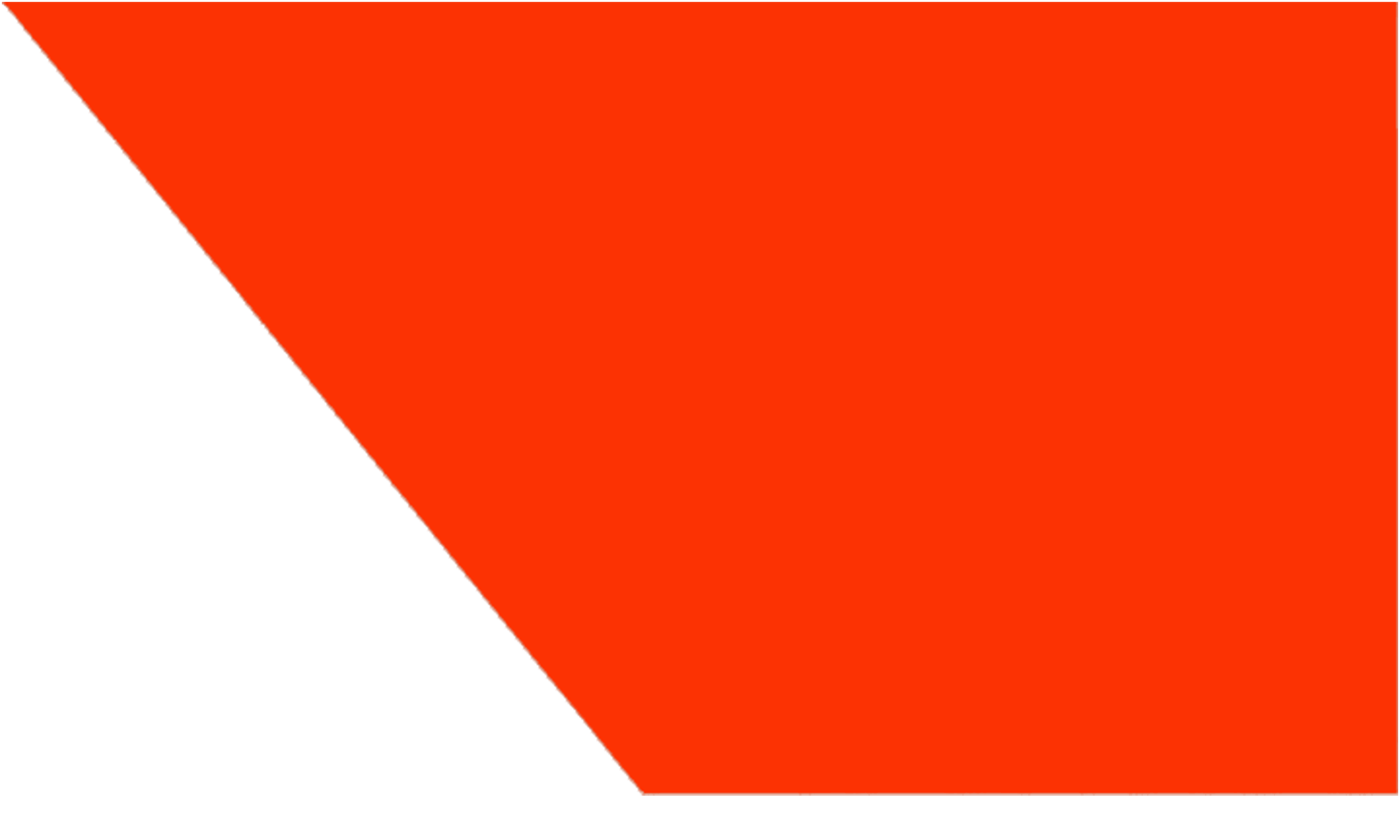 9 days - 7 nights starting at:




CALL

pp*




in DBL occupancy




from NYC

Main program includes:
Round trip airfare from New York (JFK) airport. Airline taxes and fuel surcharges are included. (Valid at present time)

First class hotel accommodations for 7 nights at a centrally located hotels

1 night in Casablanca at the Golden Tulip Farah 4*

3 night in Fez at Sofitel Palais Jamai 5*L - Classic rooms

3 night in Marrakesh at Meridien N'Fis 4+* - Classic rooms
or similar hotels including hotel tax and service charges.
​
Vegetarian Lunch at a Moroccan House in Beni-Mellal.

Welcome Dinner at La Sqala Restaurant on day 2– Soft drinks included

Dinner in a Moroccan family in Fez on Day 5

English speaking tour escort with the group at all times.

Transport & transfers by Deluxe A/C Motorcoach according to the above program (except for 10/14 pax where Mercedes V Class 17/ seats A/C mini-bus is quoted).

Local English speaking guides.

Entrance fees to monuments and sites as detailed in the above program.

Porterage at hotels, Tips at restaurants, Taxes and our full assistance.

Services of an English-speaking tour manager throughout the program.

Deluxe air-conditioned motor coach transportation for all transfers, tours and guided excursions.

Guided tours, admissions and entrance fees as per program in itinerary.

Daily Breakfast, 2 dinners (mineral water and a glass of wine/beer are included)

All VAT city and local Tax, baggage handling at hotels. (Based on one bag per person).

NOTES: All taxes and fuel surcharges are included and valid at the time of printing but are subject to change. The price does not include tips, travel insurance, airline luggage overage fees, passports fees, visas, optional tours that might be offered in addition to our daily included program, as well as items of a personal nature. This tour includes moderate physical activity. The itinerary blends some longer days with shorter days and more leisure time. Walking tours, as well as walking slightly longer distances, up stairs or on uneven walking surfaces should be expected.

ITINERARY:
​
Day 1: Departure from the USA Depart the U.S: Depart from the U.S. for your flight to Casablanca, Morocco..
​
Day 2: Casablanca
Welcome to Morocco! After clearing completing customs and immigration procedures you will be met by a Jet Vacations' representative and transferred to your hotel. Check-in and time at leisure. Accommodation at Hyatt Regency. This hotel, in a central location by the medina, at the end of Av. de L'Armee Royale, prevails as the undisputed leader in Casablanca for business and leisure travelers alike. The massive 11-story yellow and red landmark stands in awkward contrast to the blinding white architecture that predominates in this city. The chic lobby is artfully layered with glossy black granite and smoky mirrors; a cozy fireplace is the saving grace. A new bar complete with swanky decor and a more low-key atmosphere. Snacks are available throughout the day, and a resident jazz band plays nightly except Sunday. More elaborate meals are taken in a tent-style Moroccan restaurant with low tables, lamps and traditional belly dancer entertainment. Welcome dinner at restaurant Sqala- Soft Drinks. Overnight at "Hyatt regency," – Deluxe room (D)
Day 3: Casablanca–FEZ (Via Rabat)
Today you will transfer overland to Fes with your private car and guide, the journey will includes a city tour of Casablanca & Rabat. You start your day with a visit of Hassan II Mosque, the highlight of your sightseeing in Casablanca, then an orientation tour of the city. The Hassan II Mosque was completed in 1993 after great expense and artistic labor, and the result is one of the largest and most beautiful mosques in the world. Its gleaming newness and tremendous wealth is a stark contrast against the rest of Casablanca. Later drive to Rabat, Capital of the Kingdom of Morocco and seat of its government, Rabat is situated at the mouth of the River Bu Regrag, opposite the city of Sale. The sightseeing includes visit of the main monuments of Rabat. La Tour Hassan mosque; the city's most famous site is the massive minaret of Hassan, dating from 1195, which towers over Rabat, although, the huge mosque itself was never entirely completed and was largely destroyed in an earthquake in 1755. See the Mohammed V mausoleum, one of the greatest monuments of modern Morocco, which was inaugurated in 1967. The deceased king lies entombed in white onyx, surrounded by royal guards. Continue on to Fez; the country's intellectual center for centuries. Fez is one of the most complete medieval cities in the world. Arrival to your hotel in the late afternoon, check-in and time at leisure. Overnight at "Sofitel Palais Jamai" – Deluxe room with Medina view. (B)
Day 4: Rabat–Meknes - Volubilis–Fez
Depart overland with your private vehicle and guide to Meknes one of the Imperial Cities of Morocco. Here the impressive monuments recall the splendor of a city first built in the 17th Century by the powerful sultan Moulay Ismail to rival the court of his contemporary Louis XIV of France. The monumental Bab Mansour gateway is one of the finest of the great gates of Morocco. The Granaries and the Royal Stables which were built to accommodate some 12000 horses are among Moulay Ismail's many excesses. Moulay Ismail's Mausoleum is one of the few shrines in Morocco that can be visited by non-Muslims. From here it is on to Volubilis the site of the largest and most well preserved Roman ruins in Morocco. With its Triumphal Arches Basilicas and Capitols the Volubilis skyline is peppered with examples of Roman architecture. However, the greatest treasures of Volubilis are the spectacular ancient mosaic floors which have been excellently preserved and left in situ. Three outstanding examples include: Orpheus charming animals with his lyre nine dolphins signifying good luck and a portrait of Amphitrite in a chariot drawn by a seahorse. Back to your hotel in the late afternoon and time at leisure. Overnight at "Sofitel Palais Jamai" – Deluxe room with Medina view. (B)
Day 5: Fez sightseeing
Today you take a step back in time to the Middle Ages when you visit Fez El Bali, the largest living medieval medina-city and cultural heart of Morocco. The city was founded in the 8th Century AD by Moulay Idriss I and subscribed as a UNESCO patrimonial in 1981. The Imperial capital was a renowned center of medieval learning and at its heart still lays the Karaouine, one of the oldest, still functioning universities in the world. In the neighboring building is the Attarine Medersa (Koranic college), a jewel of Hispano-Moorish architecture, built in the 14th Century. Your morning of sightseeing also includes a visit to the Nejjarine Square, with its beautiful fountain, Made up of mosaics and elaborate tile-work. The nearby Fondouq (Caravanserai) now converted to a museum of carpentry artifacts. This afternoon, your sightseeing begins with a visit to Dar Batha and the Museum of Moroccan Arts, which houses historical and artistic collections of wood carvings, embroidery, tribal carpets and ceramics. Continue your visit to Fez El Jedid (New Fez), built by the Merinid Dynasty in the 13th Century. Here you will see the Royal Palace, mosques, medersas (schools), souks and the city wall. Most notably, Fez El Jedid is home to the Mellah, the old Jewish quarter, which provides an interesting insight into Jewish architecture. The wrought iron decorated windows and hand carved wood balconies of the old mansions are particularly outstanding. Dinner with "Morroccan Family". Overnight at "Sofitel Palais Jamai" – Deluxe room with Medina view. (B, D)
Day 6: Fez–Marrakech
Today, leave Fes towards Marrakech via the highway. The ochre city that gave the country its name, this exotic and friendly gem of the south is a complete change of scenery. Virtually unchanged since the Middle Ages, Marrakech's solid ramparts encircle and protect its mysterious labyrinthine medina, which hides sultans' palaces, the ornate mansions of rich merchants, and some of the most colorful bazaars in the Arab world. Late in the afternoon, Moroccans as well as foreigners crowd the Djemâa el Fna to hear storytellers and musicians perform, be wooed by herbalists and acrobats, and watch smoke rise from the outdoor food stalls as vendors whip up a wild array of fried fish, meats, salads, and such Moroccan delicacies as lamb or beef stewed in an earthenware pot and left in hot ashes all day. Arrive to your hotel, check-in and time at leisure. Overnight at "Meridien Nfis" – Deluxe room (B).
Day 7: Marrakech sightseeing
Today you will discover the Mysteries of Marrakech. Virtually unchanged since the middle Ages, Marrakech's solid ramparts encircle and protect its mysterious labyrinthine medina. First stop is the Bahia Palace is a small piece of folly ordered in 1880 by the great vizir Sidi Moussa. The beauty of the Bahia palace makes it a remarkable example of the Eastern architecture from the 19th century. Then, visit of Si Said Museum; housed in an opulent palace that is a delight to explore. The ground floor provides the perfect starting place and it is here that visitors can get better acquainted with splendid items from the past that are still very much in use today. Afterwards, visit the Ben Youssef Medersa, one of the jewels of Marrakech. The current structure of this Koranic school was built around 1570. It is the biggest Medersa (school) in the whole of the Maghreb (west). Take a walk through the old medina and labyrinth of souks. This maze of colorful alleys and small squares is home to a bewildering number of stalls and ateliers. Every section of the souk has its own specialty, with alleys devoted to everything from spices and ironwork to the ingredients necessary for casting magic spells. Emerging, you find yourself in the famous Jamaa el Fna, the city's main square. No one is really certain how it came into being, but over the years the square has become the beating heart of Marrakech, where fire eaters, mime artists, snake charmers and street musicians perform at every turn. Overnight at "Meridien Nfis" – Deluxe room (B)
Day 8: Marrakech – Ourika Valley - Gardens of Marrakesh – Marrakech
Today you enjoy a full day excursion with a private vehicle and guide. You begin by driving into the High Atlas Mountains North Africa's greatest mountain range. Sightseeing includes visits to the picturesque Berber village of Asni Valley, located at the foot of some of the highest peaks of the Atlas Mountains. It is a spread of natural unspoilt beauty and purity and offers a haven of peace after the commotion of the red town. Continue of your drive through amazing scenic. En route you will stop at panoramic sights to enjoy beautiful views of the Atlas Mountains. Afterwards, you will enjoy a soft trekking through the fabulous landscapes of the valley. Stop at a Berber Family house to enjoy a Moroccan tea break and fantastic view of the mountains then continue of your walk crossing a small Berber village where people still leave in traditional ways. This afternoon you take a seat in a horse-drawn carriage for a ride through Marrakech's famous, beautiful gardens which are dotted around the city. You begin with a visit to the Menara gardens, which date back to the 12th century and are set amongst extensive orchards and olive groves. At the center is a rectangular pool with a fabulous view of the Atlas Mountains. From here it's on to visit the Jardin Majorelle (Majorelle Gardens), originally designed in 1924 by French artist Jacques Majorelle. After taking up residence in Marrakech, Majorelle transformed the property's existing garden into a tropical paradise, surrounded by vivid cobalt blue buildings with verdant exotic groves, lily-covered pools, and enormous sculptural cactuses. After Majorelle's death, the property was purchased by the famous Couture fashion designer Yves Saint Laurent who established a trust to protect the future existence of the gardens. Laurent also founded a small Islamic art museum located on the premises in the very house Majorelle used as his painting studio. These peaceful garden settings offer a variety of exotic plants such as bamboo, cacti, bougainvillea and palms. Streams and fish filled pools also flow through the tranquil gardens. The sightseeing will ends at about 6.30 pm. (B)

Day 9: DEPARTURE: Transfer back flight to Marrakech airport and return flight back to the US. (B)
​
END OF SERVICES