Croatia_Dubrovnik_Panorama
CROATIA, PEARL OF THE ADRIATIC
Travel dates: APRIL 3 to 13, 2024

​11 days, 9 nights, including 4* accommodations, some meals, sightseeing, taxes and air from EWR* . (*All gateways available).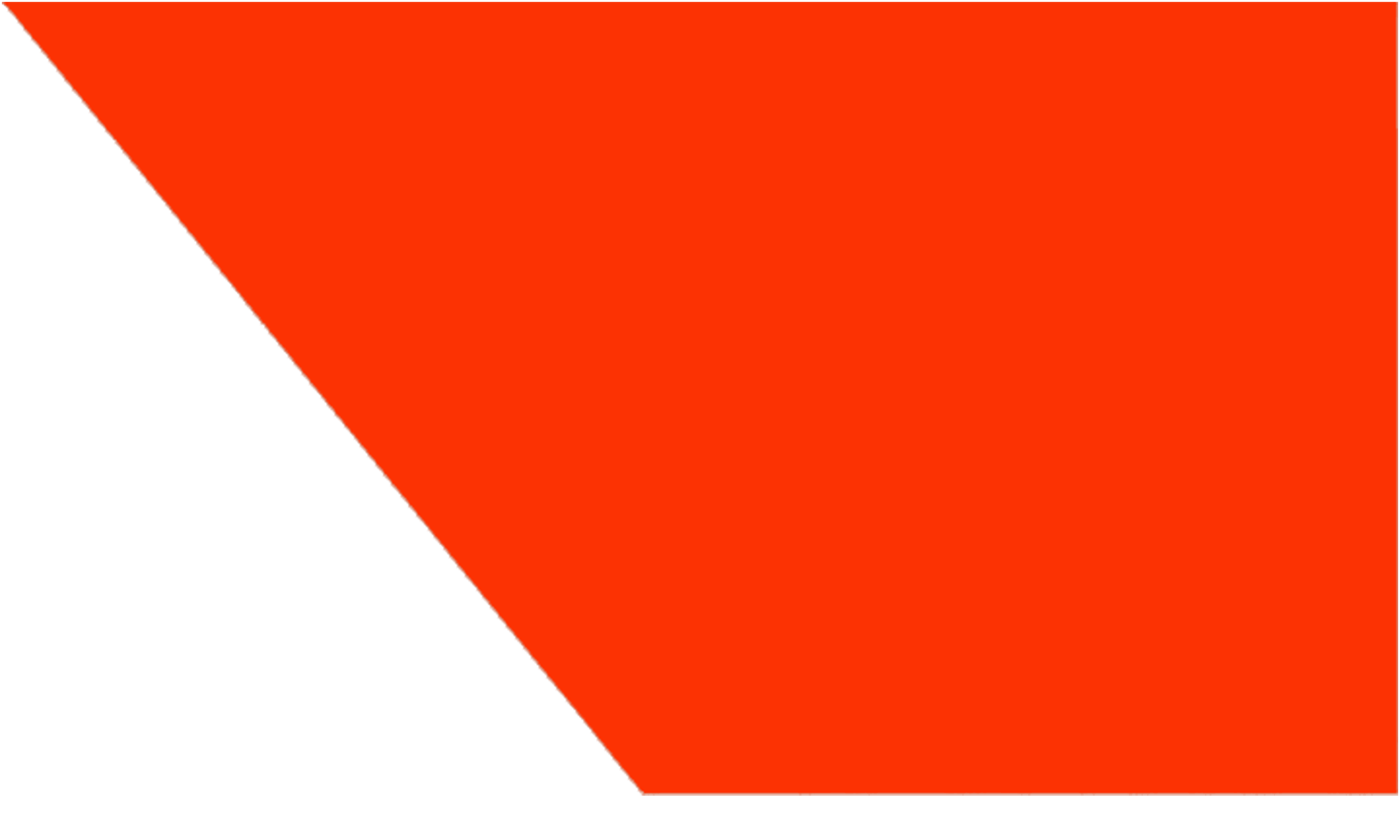 11 days - 9 nights starting at:




$

5

,3

95

pp*




in DBL occupancy




with air from EWR




(all gateways available)
«.... those who seek paradise on Earth should come to Dubrovnik» George Bernard Shaw……This city of glorious past was the seat of a small but powerful state, the "Dubrovnik Republic", which maintained its independence for 450 years. Encircled by its powerful walls and fortresses, city looks like a precious jewel surrounded by the sea from all sides. The town is also a treasure trove of wonderful architecture and works of art, jealously kept and preserved over centuries. Take a walk in Stradun, an elegant main street with Onofrio`s Fountain, visit Franciscan Monastery with the ancient pharmacy or Dominican Monastery with it's fine collection of medieval paintings, discover Church of St Blaise-the city's patron saint, or Cathedral with its famous Treasury. Come and enjoy discovering this UNESCO's World Heritage city.
​
Package price includes:
Round-trip air transportation from NYC (EWR). Fuel surcharges and air taxes are included (valid at time of printing

First class hotel accommodations in Kotor (TBA) (two nights); Lapad Hotel in Dubrovnik (three nights); President Hotel in Split (two nights) and Hotel Adriatic in Opatija (two nights) or similar including hotels' tax and service charges

Daily breakfasts, 1 lunch in Cetinje; 1 truffle tasting-wine tasting and light lunch, 1 olive oil and wine tasting with light lunch, 3 dinners. (1/2 bottle of mineral water and ¼ bottle of wine person during lunches and dinners)

Porterage at the hotels (based on one bag per person)

Deluxe air-conditioned motor coach transportation for all transfers, tours and guided excursions.

Airport transfers with English-speaking assistant

Services of a professional tour director throughout the program and English speaking local guides.

Half Day guided tour of Kotar and Perast to visit Our Lady of the Rocks

Full Day guided tour of Njegusi - Cetinje

Half day guided tour of Dubrovnik including entrance fee of Franciscan Monastery, Church of Saint Blaise with treasury

Half day guided tour of Split including entrance fee of Mestrovic gallery / museum, Cathedral of Saint Domnius, Temple of Jupiter

Half day guided tour to Plitvice Lakes National Park including entrance fee of National park

Full day guided tour of Motovun, Livad, Rovinj
Itinerary
Day 1: U.S.: Depart from U.S. for your flight to Dubrovnik, Croatia.

Day 2 -: Arrival in Dubrovnik airport, Croatia. A Jet Vacations' representative will personally greet you and arrange your transfer to your hotel in Kotor. Welcome dinner and overnight at your hotel. (Dinner)

Day 3 –Kotor / Njegusi / Cetinje: After breakfast, travel to the traditional folk village of Njegusi for a visit of the village where great Montenegrin spiritual and poet Njegos was born. Then transfer to the old Royal Capital of Cetinje and discover secrets and legends of Montenegrin Royalty. You will visit King Nikola Museum and Cetinje Monastery, very important religious and historical center of Montenegro. The Monastery treasures two great Christian relics: the hand of Saint John the Baptist and a piece of the Holy Cross. A lunch will be organized and a taste of traditional ham and cheese. Rest of the day in Cetinje and dinner on your own. (Breakfast, Lunch)

Day 4 : Kotor / Perast / Dubrovnik: After breakfast, Enjoy a guided visit of the fortified UNESCO town of Kotor. The town was first mentioned in 168 BC, and was settled during Ancient Roman times, when it was known as Acruvium. Kotor has one of the best preserved medieval old towns in the Adriatic and is home to several sights of interest, including the Cathedral of Saint Tryphon, and the ancient walls which stretch for 3 miles on the steep hillside directly above the city. After lunch on your own, sail to the island of Perast to visit Our Lady of the Rocks. The island's original church was built in the mid-15th century and was of modest proportions. Over the centuries, the "island" was constantly enlarged and reinforced by both deposits of stones and scuttled sailing ships until it provided a sufficient base for a bolder architectural undertaking. Most of the present-day church was erected after the great earthquake of 1667 when the original sanctuary was destroyed. It is a single-nave, modestly proportioned church in the Byzantine style. An octagonal 11m domed presbytery and a bell tower were added circa 1725. These gave the Our Lady of the Rock the distinctive baroque appearance that can be seen today. The church of Our Lady of the Rock also possesses a museum with rich collection of stone monuments. This afternoon continue to Dubrovnik, Croatia. «those who seek paradise on Earth should come to Dubrovnik» George Bernard Shaw . Panoramic drive for a magnificent view over the city with Lokrum Island and the Elaphite islands in the distance. This city of glorious past was the seat of a small but powerful state, the Dubrovnik Republic, which maintained its independence for 450 years. Overnight Dubrovnik (Breakfast)

Day 5 : Dubrovnik: After breakfast and a relaxed morning, Encircled by its powerful walls and fortresses, city looks like a precious jewel surrounded by the sea from all sides. The town is also a treasure trove of wonderful architecture and works of art, jealously kept and preserved over centuries. Our walking tour takes us to Stradun, an elegant main street featuring the Onofrio`s Fountains, Franciscan Monastery with the ancient pharmacy, the Dominican Monastery with it's fine collection of medieval paintings, Orlando`s Column, Church of St Blaise-the city's patron saint, and finally, the Cathedral with it's famous Treasury and other sights. Rest of the afternoon and dinner on your own. (Breakfast)

Day 6 –: Dubrovnik / Optional Excursion to Elaphite Islands : Breakfast at the hotel. Free day at leisure to explore Dubrovnik or enjoy an optional excursion to Elaphiti Islands. After breakfast transfer by bus to Gruz port and full day excursion by boat to Elaphiti islands. The Elafiti islands are an island cluster near Dubrovnik, named after the Greek word elaphos meaning deer. Even though deer don't inhabit the island today; the islands are truly a typical example of a unique coastal area. Green, with gardens full of oranges and lemons and lovely seashore landscapes, charming and picturesque villages with harmonious architecture of summer manors; old seaman´s houses and little votive churches. The pleasant full day cruise will take you to three most beautiful islands of The Elaphite Archipelago – Kolocep, Sipan and Lopud. During cruise we will stop on each island so you could enjoy their outstanding beauty and historical sites. Late in the afternoon return to Gruz and back to your hotel. Farewell dinner and overnight at your hotel in Dubrovnik. (Breakfast, Dinner)

Day 7 – Dubrovnik / Malistone / Split: Check out from the hotel and depart to Split. Drive along the picturesque coastline will lead to the very small town on the Pelješac peninsula with an immense historical heritage, the town of Ston. Ston is predominantly known as the «oyster capital» of Croatia. Oysters have been cultivated near Dubrovnik, in the seabed of Mali Ston Bay, since ancient times and consumed in honor of Aphrodite, the goddess of beauty, said to have been born from a shell. Join our hosts for a boat ride among the oyster beds and find out how the oysters are cultivated. Included: Welcome drink & dried figs on boat, visit shellfish farm, Oysters and mussels tasting on the boat with a glass of house wine & mineral water Free time for lunch in one of the beautiful local seafood restaurants. After lunch, continue directly to Split. Rest of the afternoon and dinner on your own. (Breakfast)

Day 8 – Split: Breakfast at the hotel followed by a morning city tour of Split with local guide. Transfer by bus to Mestrovic gallery, an art museum, where you'll see a comprehensive, well-arranged collection of works by Ivan Meštrović, famous Croatian sculptor and architect. Although Meštrović intended to retire here, he immigrated to the USA soon after WWII. The largest collection of Mestrovic's works from all of his phases is deposited in the Gallery. Bronze sculptures are on display in the park. Artworks out of marble, stone, wood, bronze, oil paintings and an assortment of drawings are on display in the halls of the gallery. Transfer back to the town's center and continue with a city tour of Split. Visit the Diocletian's Palace, ancient Roman ruins, temple of Jupiter, St Duje's Cathedral, Diocletian cells, Golden and Silver gate, Perystile, Marko Marulic's square, Prokurative and more. The tour ends with an olive oil and wine tasting at one of Split's small olive oil bars, with included light lunch. Free afternoon and evening strolling around the living Palace of Split. (Breakfast, Light lunch)

Day 9 – Split / Plitvice Lakes / Opatija: After breakfast at the hotel, depart south toward Plitvice Lakes National Park, a magical world of lakes, forests and waterfalls. Situated in a thick forest, Plitvice Lakes are considered one of the most beautiful natural phenomena in the world. Sixteen lakes, connected by 92 waterfalls, cascade through its picturesque surrounding. A half day to enjoy the breathtaking scenery of this natural wonder which is under UNESCO protections. The park's attractions also include several caves and a great variety of flora and fauna. Enjoy a walking guided tour of the park, including a boat ride. Continue to Opatija. Dinner at your hotel in Opatija. (Breakfast, Dinner)

Day 10 – Opatija / Motovun / Rovinj / Opatija: After breakfast at the hotel, discover Istria, featuring an exceptional portfolio of green countryside of vine groves, medieval towns and villages, charming little ports along the coast, superb beaches , blue seas and hidden treasures. We will visit Motovun, an ancient Istrian town located on the top of 277 meter high hill, whose appearance today originates from the Middle Ages, from the 12th and 13 century. Motovun is surrounded with vineyards which are famous for great wines, Teran and malvasia, while Motovunforest, which extends miles down the Mirna valley, habitats famous underground mushrooms, white truffle. Participate in a truffle tasting and light lunch organized in a famous local restaurant near Livade. Continue to Rovinj. the jewel in the crown of Istria. Once you step through the Balbi Arch and enter the old town, you will find yourselves in a different time. All its lovely little streets will take you to the top of a small hill, where you will find the biggest and most significant monument in town - the church of St. Euphemia. This baroque building made in Venetian style was dedicated to the saint and martyr whose sarcophagus, according to a legend, was miraculously washed ashore somewhere around 800A.D. Late in the afternoon return to Opatija. Rest of the evening and dinner on your own. (Breakfast, farewell lunch)

Day 11 – Opatija / Venice / U.S.: After breakfast, transfer to airport for your flight back home or on to your Venice extension trip. (Breakfast)
*************
​