Image by Hưng Nguyễn Việt
MYSTICAL CAMBODIA & VIETNAM
SIEM REAP, HA NOI, HA LONG BAY, HOI AN, HUE, HO CHI MINH
Departure Date : FEBRUARY 22 to MARCH 7, 2024
​
14 days, 12 nights including flights, accommodations, some meals, drink and airfare from SFO - NYC (All U.S gateways available).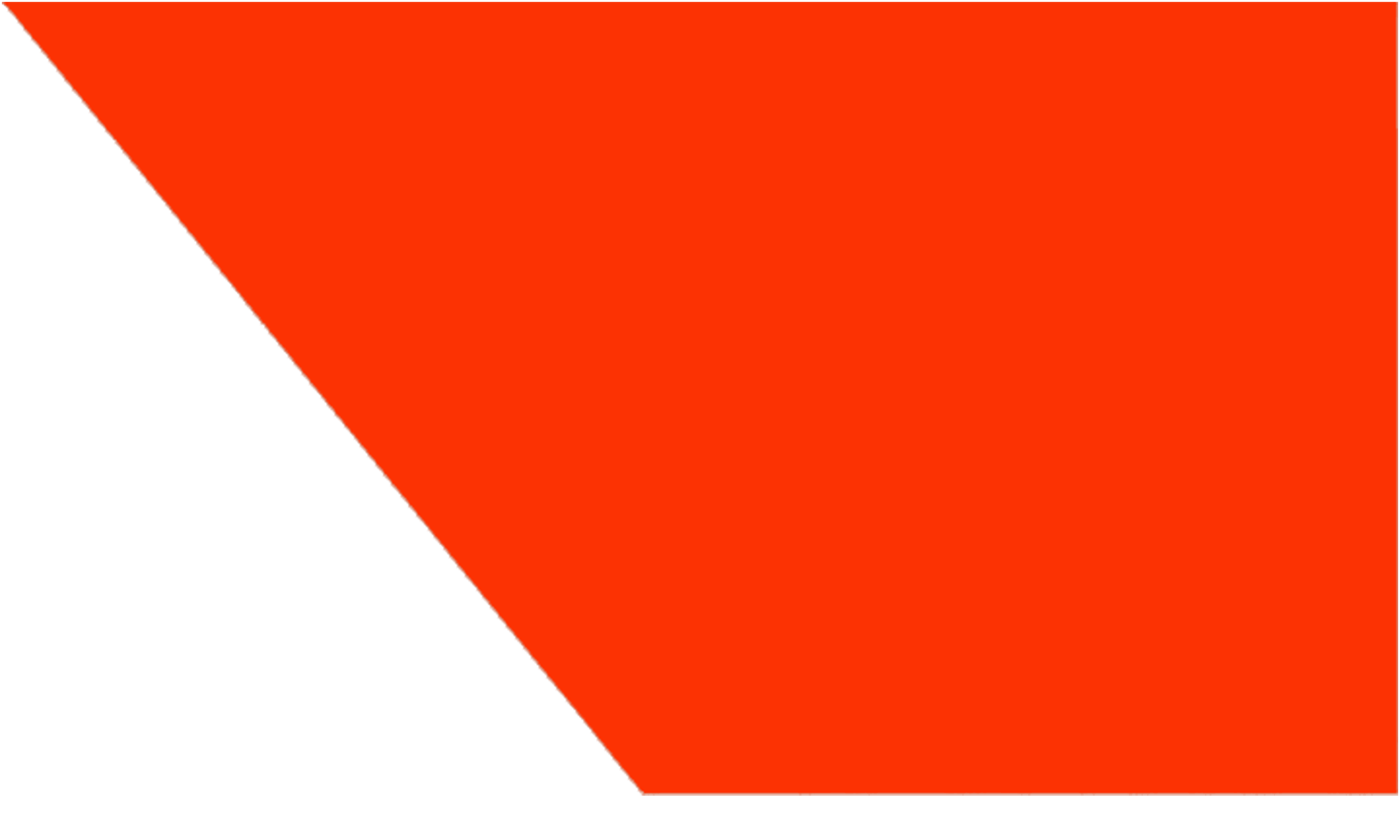 14 days - 12 nights starting at:
$

4,295

pp*
in DBL occupancy
from SFO-NYC
Visitors to Cambodia and Vietnam are overwhelmed by the sublime beauty of the country's natural setting: the Red River Delta in the north, the Mekong Delta in the south and almost the entire coastal strip are a patchwork of brilliant green rice paddies tended by women in conical hats. Experience the mystical temples, soaring mountains, some of which are cloaked by dense, misty forests. Cambodia and Vietnam also offers an opportunity to see a country of traditional charm and rare beauty rapidly opening up to the outside world.

Main program includes:
Round trip airfare from San Francisco or NYC, (SFO - NYC) airport. Airline taxes and fuel surcharges are included. (Valid at present time)

Domestic air-fare from Siem Reap to Hanoi ; Hanoi to Da Nang and Hue to Saigon.

First class hotel accommodations for 11 nights at a centrally located

4 nights at Lotus Blanc resort (Deluxe Room) in Siem Reap;

2 nights at La Casa Hanoi Hotel in Hanoi

1 night cruise in Ha Long

2 nights at Alegro hotel in Hoi An

1 night at Sai Gon Morin Hotel in Hue

2 nights at Centre Palace hotel in Ho Chi Minh ; or similar hotels including hotel tax and service charges.

Services of an English-speaking tour manager throughout the program.

Deluxe air-conditioned motor coach transportation for all transfers, tours and guided excursions.

Guided tours, admissions and entrance fees as per program in itinerary.

Daily Breakfast, 7 lunches, 6 dinners (mineral water and a glass of wine/beer are included)

All VAT city and local Tax, baggage handling at hotels. (Based on one bag per person).

Headsets on guided tour

Optionals:
Optional Fast Track airport immigration and Visa service in Cambodia ($60 per person) and Vietnam ($80 per person)

NOTES: All taxes and fuel surcharges are included and valid at the time of printing but are subject to change. The price does not include tips, travel insurance, airline luggage overage fees, passports fees, visas, optional tours that might be offered in addition to our daily included program, as well as items of a personal nature.

This tour includes moderate physical activity. The itinerary blends some longer days with shorter days and more leisure time. Walking tours, as well as walking slightly longer distances, up stairs or on uneven walking surfaces should be expected.


ITINERARY:
Day 1: Departure from the USA on your overnight flight to Cambodia.

Day 2: Siem Reap Arrival
Upon arrival, proceed through customs and collect your luggage. A Jet Vacations professional guide will personally greet you. Departure and transfer by deluxe coach to your hotel centrally located in Siem Reap. After check-in, set out for an evening visit to the Angkor Night Market, the first, best and currently the only true night market in Siem Reap. Located in the heart of town, the Angkor Night Market opens in the mid-afternoon and stays open until at least midnight. The Market harbors more than 100 shops and stalls offering souvenirs, handicrafts, clothes, books, DVDs, electronics, jewelry, and more - all in a shopping atmosphere that is peaceful and relaxing. Tonight, join your group fellow members for a welcome dinner at local restaurant. Overnight in Siem Reap. (D)

Day 3: Siem Reap
After breakfast at your hotel, leave on a full-day Angkor sightseeing. The crown jewel of Khmer architecture, Angkor Wat is the national symbol and the highlight of any visit to Cambodia. The largest, best preserved, and most religiously significant of the Angkor temples, Angkor impresses visitors both by its sheer scale and beautifully proportioned layout, as well as the delicate artistry of its carvings. To approach the temple, first cross the vast moat, continuing along a broad causeway lined with naga balustrades. Upon entering the main structure, ascend through a series of galleries and courtyard before reaching the central sanctuary, which offers beautiful views back over the causeway and across the surrounding countryside. On the way, stop to enjoy the intricate stone carvings that adorn nearly every surface of the temple, with some 1,700 Apsaras, or celestial dancers, sculpted from the walls. Along the outer gallery walls run the longest continuous bas-relief in the world, which narrates stories from Hindu mythology, including the famous Churning of the Ocean of Milk. Lunch at local restaurant. In the afternoon visit Ta Prohm, one of the most popular attractions of Angkor, as much of the jungle has not been cleared and looks very much as most of the Angkor monuments would have appeared when European explorers first stumbled across them. Most distinctive are the trees growing out of the ruins. Rounding out the tour are visits to Preah Khan and Neak Pean Temples. (B, L)

Day 4: Siem Reap
After breakfast at your hotel, set out on a morning excursion to Banteay Srei and Banteay Samre Temples. This morning visit Banteay Srei, a Hindu temple dedicated to Shiva built in the late 10th century. The temple is square with entrances on the east and west. Of main interest are the three central towers that are decorated with male and female divinities and beautiful filigree relief work. The temple is built largely of red sandstone that lends itself to the elaborate decorative wall carvings that are still observable today. The buildings themselves are miniature in scale, unusually so when measured by the standards of Angkorian construction. These factors have made the temple extremely popular with tourists, and have led to its being widely praised as a "precious gem", or the "jewel of Khmer art." Continue to Banteay Samre Temple. A unique feature is an interior moat with laterite paving, which when filled with water must have given an ethereal atmosphere to the temple. All of the buildings around the moat are on a raised base with horizontal moldings, decorated in some areas with figures framed by lotus buds. Lunch at local restaurant (includes 1 soft drink or mineral water or local beer). Return to your hotel in Siem Reap. The afternoon is free to relax, head into the town, or explore on your own. (B, L)

Day 5: Siem Reap - Excursion to Phnom Kulen (Kulen Mountain)
In the morning, travel from Siem Reap to Phnom Kulen, the largest forested area in the Siem Reap province. The main objective of this tour is to preserve the natural habitat of the flora and fauna of Kulen Mountain. This is achieved by giving local communities an alternative source of income through tourism and helps to avoid poaching and felling of trees. Arriving at the National Park, you will be welcomed by the local ranger who will accompany you, along with your professional guide, over the course of the hike. After a short briefing, begin your hike visiting the main religious and historical sites of the area – the fascinating river of 1000 Lingas, the Buddha monastery where you can admire the Golden Reclining Buddha, and the 20 meter-high Kulen Waterfall. After the visit, start to hike into the forest following the jungle trail and learn about the flora and fauna of the area – if you are lucky you can spot some macaques play in the trees. After lunch enjoy the surrounding nature and, if you like, have a swim at the waterfall. You will return to Siem Reap in the late afternoon. Tonight, join your group fellow members for dinner in a local restaurant. Then in the evening, depart to your farewell show event. After successful tours around the world, the famous young and talented artists from Battambang, Western Cambodia of the Phare Ponleu Selpak group have now come to Siem Reap Angkor with even more energetic and unique performances in the very heart of the Cradle of Civilization in Cambodia! Their unique and poetic show, mixing traditional and modern theater, music, dance, acrobatics, juggling and contortion beautifully choreographed and energetically performed shows a story about Cambodian contemporary life in an ever-changing society will take you to new heights. Come share the laughs, the poetic moments, and the astounding and breathe-taking circus performance at its best! (B, L, D)

Day 6: Siem Reap - Hanoi
After breakfast at the hotel, travel to Siem Reap Airport for the flight to Hanoi. Upon arrival, proceed through customs and collect your luggage. A Jet Vacations professional guide will personally greet you. Departure and transfer by deluxe coach to your hotel centrally located in Hanoi for check-in. Rest of the day at leisure. Vietnam's capital is described by almost all who go there as "an old-fashioned city". Old-fashioned in style, it is a city of lakes, parks, trees, villas, mansions and an area called the Old French Quarter where crumbling houses are crammed into narrow alleyways that are still named after the goods that were traded there - Silk Street, Gold Street, even Fried Fish Street! Old-fashioned in atmosphere, Hanoi has sidewalk cafes, pavement barbers, wide tree-lined bicycle-filled boulevards, and elegant colonial French mansions. The grandeur and solemnity of Ho Chi Minh's monumental Mausoleum, the incongruous rustic simplicity of the house in which 'Uncle Ho' lived out his final years, the barely concealed misery of the Hoa Lo Prison, the 'Hanoi Hilton' where so many prisoners of war were incarcerated, the religious pride that constructed the beautiful temple of Literature compound - it's all here in Hanoi, a microcosm of the Vietnamese culture. Tonight, join your group fellow members for a Welcome Dinner at local restaurant (includes mineral water and a glass of wine). (B, D)

Day 7: Hanoi
Breakfast at the hotel. This morning, depart on a tour of Hanoi City with your guide. Visit Ho Chi Minh Complex comprised of Ho Chi Minh's Mausoleum, his former stilt-house residence, the Presidential Palace and One Pillar Pagoda. Stop at the Temple of Literature, originally built as a temple to Confucius; this is the site of Vietnam's first university dating back to 1070. Lunch at local restaurant (includes 1 soft drink or water or local beer). Continue to visit Hoa Loa Prison, used for political prisoners during the Vietnam War, demolished in the 1990s, though the gatehouse remains as a museum. Then hop on eco-friendly electric buggy and take a ride around the best known of the Old Quarter's 36 streets, named for its profession such as Hang Buom (sail street), Hang Bac (silver street), Ma May, etc and around Hoan Kiem Lake. (B, L)

Day 8: Hanoi - Ha Long Bay
In the morning, you will travel to Halong and arrive around noon. There, you will embark on a cruise in the must-see Halong Bay. This world-famous bay is one of the most beautiful landscapes in Vietnam, with its giant rock islets covered in luxuriant vegetation overlooking the waters. Halong Bay includes some 1,900 islands and islets of rocky peaks, often uninhabited and unvisited. This scene creates a spectacular marine landscape, which earned it UNESCO World Heritage status in 1994. You will be served lunch and dinner aboard with excellent and freshly caught seafood from the bay. At the end of the day, you will have the chance to enjoy a night fishing session on the boat. (B, L, D)

Day 9: Ha Long Bay - Hanoi - Da Nang - Hoi An
Early in the morning and depending on the season, you will wake up to enjoy the sunrise over the aquamarine waters of the bay. Then the cruise will tour around the bay until you disembark at the end of the morning. After that, you will then return to Hanoi Airport for the flight to Danang. Arrival at Danang Airport and transfer to the hotel in Hoi An to check in. (B)

Day 10: Hoi An
We start the day with a drink at meeting point. Visit Hoi An's colorful main market, and experience its amazing sights, sounds and aromas. We will have the opportunity to interact with the local sellers, to see and taste the wonderful variety of foods on display. We board the Red Bridge boat for a leisurely cruise (25 minutes) along the Hoi An River to the Red Bridge Cooking School. This is a chance to view local river life, so make sure your camera is handy. On arrival, we explore the cooking school's herb and vegetable garden, before learning about some of Hoi An's and Vietnam's well-known dishes. The cooking lesson runs for about 2 hours – each dish is first demonstrated by the Red Bridge chef's, before we prepare the same dish ourselves. Included in the class is a brief introduction to Vietnamese food carving (plate decoration). After the lesson, we sit down and eat exactly what we have cooked. Hoi An is a picturesque riverside town south of Danang. Known as Faifo to early western traders, it was one of South East Asia's major international ports during the 17th, 18th and 19th centuries. Now, this beautifully preserved historic city is best seen on foot. Enjoy a walking tour of Hoi An Ancient Town this afternoon. You will visit Hoi An, recognized by UNESCO as a World Heritage site for its well-preserved ancient streets and houses. The town features a harmony of Vietnamese, Japanese, Chinese and French architecture elements, which can be seen from the famous Japanese Bridge, the Chinese Temple and Tan Ky trading house (which used to belong to a rich Vietnamese merchant 200 years ago and has been kept original ever since). Finally, visit a lantern making workshop, one of many in Hoi An. The framework for the lanterns is made beforehand and clients can observe locals adorning silk cloth on the lantern. Hoi An is filled with shops, boutiques, tailors, cafes, and restaurant, and the afternoon is free to enjoy this charming town on your own. (B, L)

Day 11: Hoi An - Hue
After breakfast at your hotel, start your journey from Hoi An to Hue, over scenic mountainous roads with spectacular views over the coastline. Halfway between Danang and Hue lies the dramatic Hai Van Pass, the high dividing line between the climate zones of North and South Vietnam. Continue southwards passing Lang Co, a lovely stretch of beach curving outwards between a clear blue lagoon and the East Vietnam Sea; and the large coastal city of Danang. En route to your hotel in Hue, you will stop at Da Nang city to visit Cham Museum, another treat for culture lovers. It takes 15 minutes from the Marble Mountains to get to this attraction. There, you will witness an interesting collection of artifacts including some amazingly crafted statutes of female dancers. Upon arrival in Hue, you will board on a boat riding on Perfume River and visit Thien Mu Pagoda. Back to the dock, you will get on the bus and head to a local restaurant to have a home-hosted dinner. Your host will prepare a range of both Hue's and Vietnam's traditional dishes, and will share some stories about her family and her life, as well as Vietnamese culture and the culinary specialties of Hue. After sampling the range of different dishes, bid farewell to your host and return to your hotel. (B, D)

Day 12: Ho Chi Minh City
After breakfast at the hotel, enjoy a morning sightseeing in Hue. Located in the heart of Hue is the Imperial Citadel, a vast complex built in the early 19th century and modeled after the Forbidden City of Peking. The original walls stretched for 10 km and were surrounded by a wide moat. Today, most of the buildings have been destroyed due to bombing during the Vietnam-American War, but the monuments that remain provide a fascinating glimpse into the court life of the Nguyen Dynasty. Approach the city past the striking Flag Tower, where a giant Vietnamese flag waves overhead, to the imposing Ngo Mon Gate, the main entrance to the Imperial Enclosure. Enter into an area of spacious courtyards and serene lotus ponds, and visit Dien Tho Residence (Dien Tho Palace), where the Queen mother lived. Visit the Thai Hoa Palace, the magnificently decorated reception hall, the Hall of Mandarins, and the original Nine Dynastic Urns, among other sites. Lunch at local restaurant. Transfer with your guide and vehicle to Hue Airport for your flight to Saigon (Ho Chi Minh City). Upon arrival in Saigon, your guide will escort you by private vehicle to your hotel. After check-in the balance of the day is free at leisure. (B, L)

Day 13: Ho Chi Minh City
After breakfast at your hotel, leave on a full-day sightseeing in Saigon. Depart your hotel this morning for a full day tour of Ho Chi Minh. The first stop is Cholon, the Chinese quarter of the city to discover its markets, shops and Cantonese Thien Hau Pagoda, dedicated to the goddess of the sea. The tour will continue throughout the PHYTO Museum, the first museum dedicated to Vietnamese traditional medicine. In this Museum are kept around 3,000 pieces that have been important in the development of Vietnamese medicine, among them are tools for the preparation of medicinal herbs, objects found in traditional pharmacies, ancient books and documents on traditional medicine. Back in the city center, is scheduled to visit Ben Thanh Market, where you can get lost among the stalls offering a huge variety of fresh produce. Afterward, visit the ruins of war or the Museum of History (you can choose between these two options) and visit the former Presidential Palace, from there it will be possible to visit (the vehicle will be available at all times) places of interest in the colonial city: Dong Khoi Street (formerly known as Rue Catinat) and Post Office. In the evening return to the hotel. Farewell Dinner at local restaurant.(B, D)
​
Day 14: Ho Chi Minh City - Departure day
Transfer from your hotel to Saigon International Airport for your departure flight. (B)