Nautical staff-Gillies Zaiser
RHÔNE & SAÔNE RIVER CRUISE




Featuring entertainment from the CITY RHYTHM ORCHESTRA




Travel the regions of Burgundy, Beaujolais and Provence
LYON, TOURNUS, BELLEVILLE-SUR-SAONE, TAIN L'HERMITAGE, AVIGNON, CHATEAUNEUF-DU-PAPE
​
Departure: October 29 to November 06, 2022
​
9 DAYS, 7 NIGHTS INCLUDING CRUISE, ALL BREAKFASTS, LUNCHES AND DINNERS, DRINKS ALL INCLUSIVE - from Miami (MIA).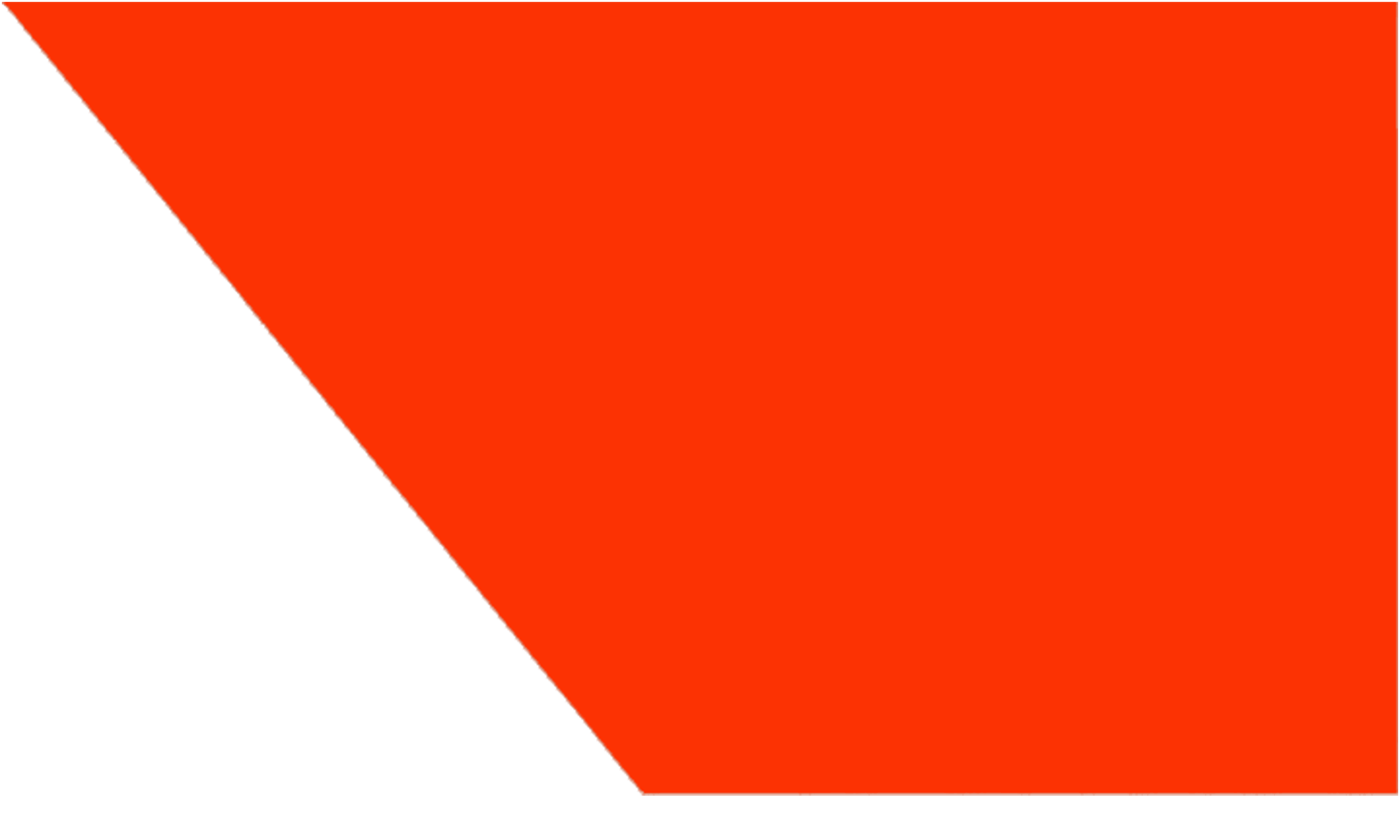 9 days - 7 nights starting at:




$

4,395

pp*




in DBL occupancy E Cat


from MIA
(other gateways are
available)
Over 9 days, journey through the beautiful scenery of the Rhône and Saône Rivers, France. This cruise will take you into the heart of some of the most breathtaking scenery in Europe. The Rhône River finds its way to France from the Rhône Glacier in Switzerland, reaching the Saône river at Lyon. Its waters winds down past some of France most significant historic landmarks, some dating back to Roman times. The Rhône's region has long been an inspiration to artists as Lavender and sunflower fields display their full color. Above all, its vineyards and farms produce France's famed wines and cuisine. Our itinerary will transport us through the famous towns and villages of sunny Burgundy Beaujolais and Provence, their wines, traditions, magical landscapes, architectural diversity and colorful history. Since we'll be traveling aboard a luxurious riverboat, we'll need to unpack only once as we enjoy the unfolding views of the river from the comfort of our spacious cabins. Come join us to discover the Chateauneuf-du-Pape region, Avignon and the Burgundy vineyards on this amazing Rhône & Saône River cruise!
YOUR VESSEL: Laidback elegance and relaxing comfort are paramount features of our cruises. Enjoy panoramic views of France as you walk the outdoor track on the Sun Deck; or, for a more intimate experience, relax in your private cabin. Gourmet meals with wine are available each day in the dining room. Each cabin and suite boasts a superior queen bed and other amenities, including a television and minibar.
After a full day of touring, relax to live music in the ship's lounge with onboard entertainment from the sound of the City Rhythm Orchestra.
​
Unpack only once and enjoy the scenery of the beautiful rivers from a spacious cabin. The Scenic Sapphire provides relaxed elegance and comfort. Enjoy coffee or tea in the lounge, or take a walk on the sun deck while experiencing all that the rivers offer.

Included Features:
Round-trip air transportation from Miami (MIA). Other gateways available. Fuel surcharges and air taxes are included (valid at time of printing).

ALL-INCLUSIVE 5 STAR CRUISING LUXURY:
- Transfers from airport to the riverboat and from riverboat to the airport, with luggage handling for one checked bag per person. Services of a professional cruise director throughout the program.
- Luxurious accommodations for seven nights on a Scenic "Space Ship"
- Port charges.
- Daily gourmet meals onboard: a rich buffet breakfast, a festive lunch buffet, tea & coffee throughout the day and a multi-course dinner with free complimentary selection of wines, draught beers during meals as well as cocktails at the bar.
- Complimentary Wi-Fi Internet
- Private 5* butler service for all cabins
- Applicable entrance fees, admission charges according to itinerary.
- Wellness center, massages services available (extra cost).
- Electronically-assisted bicycles and Nordic walking sticks
- Onboard entertainment provided by the sound of City Rhythm Orchestra.
Included shore excursions:
Deluxe air-conditioned motor coach transportation for all transfers, tours and guided excursions.

Headsets during excursions

Daily shore excursion as outlined in the itinerary including local English-speaking guides.

Truffle Farm– Chateau de Cormatin– Chocolate factory – Wine Cellars visit & tasting

Lyon and it's Basilica and its Traboules.

Tournus, Belleville-sur-Saône, Tain l'Hermitage, Chateauneuf-du-Pape

Avignon Medieval City Tour.

Optional post tour excursion:
Optional 3-night PRE-extension to Paris, featuring a Seine River Lunch cruise and a trip to Vaux le Vicomte.
Optional 3-night POST-extension to Burgundy, featuring Beaune and a tasting at the world famous Clos Vougeot.

ITINERARY (subject to change / approval from the cruise company)

Day 1: Saturday October 29, 2022 - Depart the USA: Depart the U.S. for Lyon, France.
Day 2: Sunday October 30, 2022 – LYON (D): Welcome to France. Meet & greet by a Jet Vacations host in Marseilles airport and transfer to your ship in Lyon. After you've comfortably settled in your cabin, we'll introduce our crew during our welcome cocktail party, followed by dinner. We sail in the evening from Lyon towards Burgundy.
Day 3: Monday October 31, 2022 – TOURNUS – (FB,L,D): Wake up in the early morning in Tournus, Burgundy. This morning, enjoy an excursion to a different kind of "hunt". This family-owned organic farm features hectares of Truffle fields and forest. So, equip yourself with a wicker basket, set out to the forest and let the trained dogs guide you as you hunt for Black Gold. Return to the farm for a Truffle tasting. The Burgundy region is known for its eponymous truffle ad you will learn and sample some of the very best. Back to the ship for lunch. In the afternoon, our crew will take you to the thirteen century Chateau de Cormatin. The sumptuous apartments, painted, sculpted and gilded with splendor in 1627-28, offer the most complete and best-preserved testimony to the decorative art of the time of Marie de Médicis. Furniture, paintings, tapestries and period objects make the evocation very attractive. Outside, over 10 hectares, the gardens, which have been restored since 1990, offer the different ambiences of a park dating back to the early 17th century: a vast flowerbed, a boxwood labyrinth with an aviary - belvedere, groves, a green theatre, a vegetable garden and water features. Back to your ship for dinner and overnight. Back to your ship for dinner and overnight.
Day 4: Tuesday November 1, 2022 - BELLEVILLE-SUR-SAONE (FB,L,D): Breakfast and Lunch onboard while sailing the Burgundy region on the Saone River towards Belleville-sur-Saone. Upon arrival, depart by motorcoach to the village of Romanèche to explore the world of vines and wine at the Hameau Dubœuf! The largest wine them park of Europe, It is spread over 30 000 m2 in the heart of the Beaujolais and reveals all the secrets of their vineyards, their history, and their winemaking techniques in an unusual and fun way. Your visit to the Hameau Duboeuf features a 4D and 3D movie as well as a wine tasting. Back onboard and dinner on the ship. In the evening, sail towards Tain l'Hermitage.
Day 5: Wednesday November 2, 2022 – TAIN L'HERMITAGE (FB,L,D): This morning after breakfast onboard, set out for a walking guided tour of Tain L'Hermitage. Tain l'Hermitage is a small town situated on the banks of the Rhône River. Côtes du Rhone wine and gourmet chocolate make Tain l'Hermitage a popular destination with epicurean travelers. After lunch onboard, departs to the "Cité du Chocolat" for a factory visit of the Valrhona Chocolate factory. Valrhona has been producing the world's finest chocolate in the small village of Tain l'Hermitage, France since 1922. From the beginning, company founder and Pastry Chef Albéric Guironnet was dedicated to the creation of unique, artisan quality chocolate with complex, balanced and consistent flavors. This mission of excellence continues as the gastronomic traditions of the renowned Rhone Valley find expression in every mouthwatering taste of Valrhona's superb chocolate. For almost a century, Valrhona has created a range of unique and recognizable aromatic profiles by perfecting techniques for enhancing the flavor of rare cocoa beans, grown on land masterfully selected for its terroir. Today, leading Pastry Chefs and discerning gourmets rely on Valrhona's expertise to experience the best that chocolate can be. Departure in the evening towards Avignon.
DAY 6: Thursday November 3, 2022 - AVIGNON – Optional BAUX DE PROVENCE MEDIEVAL VILLAGE & CARRIERES DE LUMIERES (FB,L,D): Breakfast onboard and morning arrival in Avignon. You will set out on foot for the guided tour of the old town of Avignon. Avignon offers an impressive array of monuments. See the Pope's Palace, classed as a world heritage site by UNESCO and a testimony to the city's past when it was known as the capital of Christianity back in the Middle-Ages, our visit of the old city offers a wonderful panorama on Avignon and the Rhône River. Return on board on foot. Lunch onboard. In the afternoon, free time to explore Avignon on your own or optional excursion to the medieval village of "Les Baux de Provence" and entrance to the "Carriere de Lumières"a converted stone quarry into a sound and light show – not to be missed. Return to the boat in Avignon. Dinner onboard your ship and overnight in Avignon.
Day 7: Friday November 4, 2022 – CHATEAUNEUF-DU-PAPE (FB,L,D): Early morning departure from Avignon to Châteauneuf -du-Pape. Châteauneuf-du-Pape is right in the heart of a region full of history, culture and joie de vivre. A unique, magical place, it appears before you set on its hill like an island rising out of a sea of grapevines. At its summit stand the vestiges – a wall, a tower and the lower hall – of the château built by the popes in 14th century as their summer residence, to let them escape the city heat of Avignon. It was, in fact, the popes who planted the town's first vineyards. Châteauneuf-du-Pape keeps its greatest treasure in its wine cellars, in which the village abounds with a cellar or shop every few meters in which you can taste the famous wine. Enjoy a walking tour of the town. Return to the boat for lunch onboard. Then, afternoon cruising to Lyon. Tonight, get ready to be amaze as the ship will prepare its farewell dinner-show.)
DAY 8: Saturday November 5, 2022- LYON (FB,L,D): Morning arrival in beautiful Lyon, the gastronomic heart of France. This winkling city will reveal itself to you during a guided walking visit by coach and on foot. Our excursion will start with a stop at the Fourvière Basilica. You'll first take in the breathtaking views from the heights of the Basilica before entering it. In 1168, a chapel was built in Fourvière by Olivier de Chavannes, the Saint Jean canon, over the ruins of the old roman forum. The small chapel that was first dedicated to Saint Thomas and then to the Virgin Mary has been destroyed and rebuilt many times. Its current known form dates back to 1740 and its most recent renovation was in 2008. After our visit we'll return to the coach and move on to Lyon's Old Town. You will take a walking tour with our guide and discover the "traboules", types of passageways that are typical of the city. The first traboules are thought to have been built in the 4th century. There was a water shortage in Lugdunum (the Gallo-Roman name that was given to Lyon at the time) that led its inhabitants to settle in the "lower city" on the banks of the Saône, at the foot of the hills of Fourvière. The traboules were thus used to reach the river quickly. You'll enjoy some free time in the Saint Jean district, in the heart of the Old Town. We'll return on board in time for lunch, and afternoon at leisure in Lyon.
DAY 9: Sunday November 6, 2022– LYON - (FB):
Enjoy one last buffet breakfast on board before disembarking at 9:00 a.m. Coach transfer back to Lyon airport for your flight home or depart onto your post extension to Burgundy. End of our services
​
​END OF SERVICES

3 NIGHT PRE PARIS EXTENSION
​
Day 1: Wednesday October 26, 2022 - Depart the USA: Depart the U.S. for Paris, France.
Day 2: Thursday October 27, 2022 – PARIS (L) Welcome to Paris, France. A Jet Vacations representative will personally greet you and arrange your transfer from Paris CDG airport by deluxe coach to a Lunch Cruise on the Seine River. After lunch, your coach will drive you to your hotel for some rest and overnight. (Lunch cruise)
Day 3: Friday October 28, 2022 – PARIS – Optional Château de Versailles (B) After breakfast at the hotel, enjoy a morning city tour of Paris. Meet your Tour Director and driver and depart on a panoramic tour of the "City of Lights". For centuries, Paris has been one of the world's most important cities and certainly one of the world's most beautiful. Not only is Paris the capital of France, but Paris is considered the global capital for cuisine, art, fashion, and more. See the Eiffel Tower, Champs Elysees, Arc de Triomphe, Place de la Concorde, Latin Quarter, Pantheon, Place Vendome, and the Paris Opera. After the panoramic tour, you'll be taken back to your hotel for lunch on your own, or perhaps join an optional excursion to Versailles for a fascinating visit of the Chateau and its brilliant hall filled with mirrors and chandeliers, numerous galleries, salons, and royal apartments, all lavishly decorated and fitted with ornate furnishings. You will also have an opportunity to explore the palace and grounds at your own pace, the gardens with its magnificent fountains, spraying jets of water in a forceful dance. Return to Paris for lunch on your own. The evening is at leisure with endless possibilities. You may wish to take a stroll along the famous River Seine, where you'll savor spectacular views, before you select an authentic Parisian restaurant or cafe for dinner. (Breakfast)
Day 4: Saturday October 29, 2022 – Paris – Château de Vaux Le Vicomte (B). Breakfast at the hotel. In the morning, depart to Vaux le Vicomte. Set off from our central Paris agency at 9:15 am for the visit of Vaux the Vicomte, the château that inspired King Louis XIV to build Versailles. A masterpiece of mid-17th Century classical architecture, the château and its grounds were created by three talented artists working for Nicolas Fouquet, a rich, high-ranking French official and Louis XIV's superintendent of finances: the landscape gardener André Le Nôtre, the architect Louis Le Vau, and the painter and decorator Charles Le Brun. By following the audio guided route, you will discover Nicolas Fouquet's private apartments, the state rooms, and the château's great kitchens and vaulted cellars. Back to your hotel. Farewell dinner at the hotel or vicinity. (Breakfast, Dinner).
Day 5: Sunday October 30, 2022 – Paris – Lyon. After breakfast at the hotel, check-out and transfer to Lyon to board your river ship for your Rhône river cruise. (Breakfast, Dinner)

2 NIGHT POST BURGUNDY EXTENSION
​
DAY 9: Sunday November 6, 2022 - Lyon - Dijon (FB,D): Enjoy one last buffet breakfast on board before disembarking at 9:00 a.m. Hop on your motor coach and transfer to Dijon. Upon arriving, a Jet Vacations representative will personally greet you at your hotel and Check in. Tonight, enjoy a welcome diner in a typical Bourguignons restaurant with the other group members. (Dinner)
Day 10: Monday November 7, 2022 – Dijon (B). Breakfast at the hotel and set out to explore the historic Old Town on foot. Classed as a UNESCO world heritage site in 2015, the center of Dijon is an attractive late medieval and Renaissance city center. At the heart of the old city, the Palace of the Dukes of Burgundy, most of it dating from the 18th century, is the most impressive of the old buildings in Dijon. Running north from just behind the fine art museum is the Rue de la Verrerie, one of the most interesting old streets in the city, with its overhanging half-timbered houses. Running west from the Place de la Liberté is the Rue de la Liberté, one of the main city center shopping streets. See the most interesting old church in Dijon, the 13th century church of Notre Dame, with its very unusual western facade decorated with three superimposed rows of arches. Enjoy lunch on your own and the afternoon at leisure exploring the city. Overnight in Dijon. (Breakfast)
Day 11: Tuesday November 8, 2022 –– Beaune (B). After breakfast at the hotel, depart Dijon and drive to discover Beaune for a visit to the famous Hospices. Hôtel-Dieu de Beaune is a former charitable almshouse founded in 1443 by Nicolas Rolin, chancellor of Burgundy, as a hospital for the poor. The Hospices de Beaune remained a refuge for the needy from the Middle-Ages to the 20th century, a place where they were relentlessly taken care of by the "Soeurs Hospitalières". We'll discover the Hospices Museum which houses a collection comprising some 5,000 objects, including the famous polyptych altarpiece by Flemish artist Rogier van der Weyden. The Hospices are also home to a wine-growing estate. Thanks to donations made throughout their history, the Hospices own over 60 hectares of vines. Most of the plots are located in areas growing prestigious "appellations". Enjoy lunch on your own in Beaune. In the afternoon, we'll continue along the Burgundy Wine Route and through villages with names that evoke the great French wines. Visit the Chateau de Clos de Vougeot. Standing in the very heart of Burgundy's vineyards, it was originally a wine farm, built in the 12th century by monks from the nearby Abbey of Cîteaux. In the 16th century, a Renaissance style château was added to the existing buildings. Even though the Chateau du Clos de Vougeot does not produce wine anymore, it stays the symbol of a millenary of Burgundy's history. Back to your hotel and overnight in Dijon. (Breakfast)
Day 12: Wednesday November 9, 2022 – Dijon – Paris CDG airport departure (B). In the morning, depart Paris to Charles De Gaulle airport for your flight back home. (Breakfast)
****************

Notes: Onboard currency is the Euro. The ship's captain reserves the right to modify the cruising itinerary to ensure the safe navigation of the vessel. This cruise is dependent on the sea and tides and arrival, departure and stop over times may be adjusted accordingly. All taxes and fuel surcharges are included and correct at the time of printing, but subject to change. The price does not include beverages except the ones mentioned above, shore excursions that might be offered in addition to our daily included shore excursion program, gratuities/tips for guides/drivers and onboard staff such as maids, waiters, and maitre d', wellness/spa center, airline luggage overage fees, passports fees, visas as well as items of a personal nature.
PRICING: *Price is in US$, per person based on double occupancy, in your choice of cabins. Single supplement is an additional 50% of the double occupancy price. Flights are included from Miami (MIA) - also available from most U.S Gateways.