TREASURES OF THE RHINE RIVER
Nuremberg, Bamberg, Würzburg, Rothenburg, Wertheim, Miltenberg, Rüdesheim, Koblenz, Cologne, Amsterdam
​
Departure: October 26 to November 03, 2021
​
9 DAYS, 7 NIGHTS INCLUDING CRUISE, ALL BREAKFASTS, LUNCHES AND DINNERS, DRINKS ALL INCLUSIVE - INCLUDING ROUND TRIP AIR FROM BOSTON (BOS) OR NYC (JFK-EWR) OR PHILADELPHIA (PHL)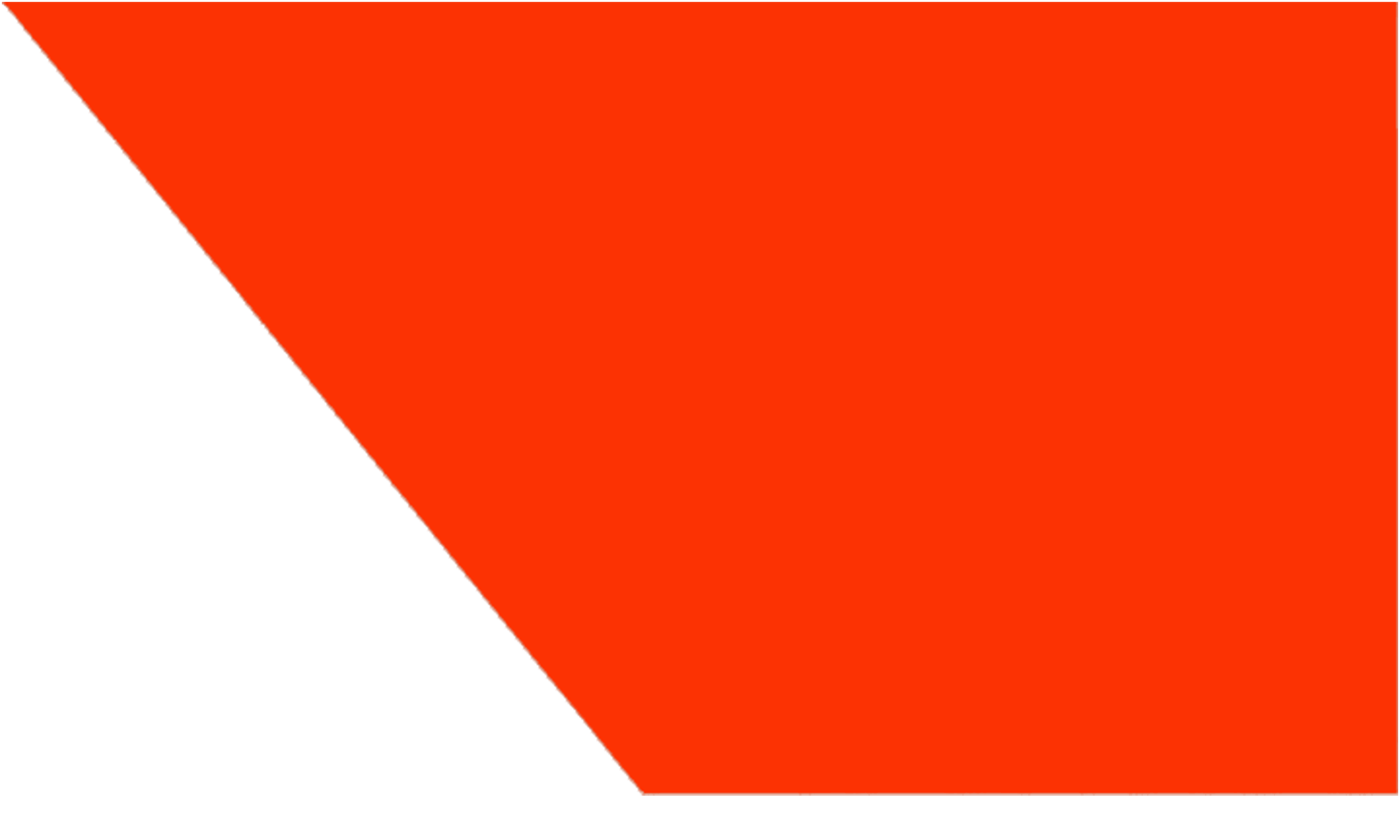 9 days - 7 nights starting at:
$

3,995

pp*
in DBL occupancy E Cat
with air from
BOS-JFK-EWR-PHL
Over 9 days, enjoy the beautiful scenery of Germany and Netherlands via the quaint river-side villages of the Main Danube and Rhine rivers. The cruise begins in Nuremberg and travels through the heart of some of the most picturesque scenery in Europe, including the famous Rhine Gorge and the infamous Lorelei rock, marking the narrowest part of the Rhine River. Touring the romantic villages of Bamberg, Würzberg, Miltenberg, Rüdersheim and Cologne, will reveal much about the history and culture of the region, ending in Amsterdam with its labyrinth of canals, architectural diversity, and colorful history.
​
Unpack only once and enjoy the scenery of the beautiful rivers from a spacious cabin. The Scenic Jade provides relaxed elegance and comfort. Enjoy the daily tours, have afternoon coffee or tea in the lounge, or take a walk on the sun deck while experiencing all that the rivers offer. Gourmet meals with wine enhance your experience. After a full day of touring, enjoy the music of the band, City Rhythm.

Included Features:
Round-trip air transportation from Boston (BOS) or NYC (JFK-EWR) or Philadelphia (PHL). Other gateways available. Fuel surcharges and air taxes are included (valid at time of printing).
ALL-INCLUSIVE 5 STAR CRUISING LUXURY ON SCENIC JADE (A SCENIC "SPACE SHIP") FOR SEVEN NIGHTS
- Services of a professional cruise director throughout the program.
- Luxurious accommodations for seven nights on a Scenic "Space Ship" including port charges
- Applicable entrance fees, admission charges according to itinerary and whisper system on all excursions.
- Daily gourmet meals onboard: a rich buffet breakfast, a festive lunch buffet, tea & coffee throughout the day and a multi-course dinner with free complimentary selection of wines, draught beers during meals and at the bar.
- Complimentary Wi-Fi Internet
- Private 5* butler service for all cabins
- Welcome drink upon arrival.
- Onboard entertainment
- Interactive Riverview onboard commentaries.
- Wellness center, massages services available (extra cost).
- Electronically-assisted bicycles
Included shore excursions:
- Headsets during excursions
- Deluxe air-conditioned motor coach transportation for all transfers, tours and guided
excursions.
- Daily shore excursion program (outlined and included in the itinerary) during the cruise with local English-speaking guides.
- In Amsterdam, participate in a sightseeing canal cruise and an excursion to the seaside village of Volendam
- Guided tours of Bamberg, Würzberg, Miltenberg, Rüdesheim, Cologne and Amsterdam;

Optional post tour excursion:
• Optional 3-night pre-extension to Switzerland, including Lucerne and a full day guided tour of the alpine region.
• Optional 2-night post-extension to Amsterdam, including a full day guided city tour of Bruges.

ITINERARY (subject to change / approval from the cruise company)

Day 1: Tue October 26, 2021 - Depart the USA:
Depart the U.S. for Munich, Germany. (Flights are not included and are available from all U.S gateways).

Day 2: Wed October 27, 2021 – NUREMBERG:
Welcome to the Germany. A Jet Vacations host will be at the airport for the transfer to the river boat. After settling in your cabin, meet the crew during the welcome cocktail party, followed by dinner. The ship will moor in Nuremberg for the night. (D).

Day 3: Thu October 28, 2021 – BAMBERG:
Immerse yourself in the World Heritage-listed Old Town of Bamberg and walk the same cobbled streets as medieval traders once did. (FB,L,D)

Day 4: Fri October 29, 2021 –ROTHENBURG - WÜRZBURG:
Visit the Bishop's Residenz Palace and sample some exquisite local wine. In the afternoon, explore the famous Romantic Road, an important trade route during the Middle Ages, then take in the beautiful walled town of Rothenburg, a medieval gem overlooking the Tauber River. (FB,L,D)

Day 5: Sat October 30, 2021 – WERTHEIM - MILTENBERG:
Today is your opportunity to meet the locals of this quaint German town. Visit the Bronnback monastery founded by four knights who bequeathed lands to the Cistercian order for a tour and insight into regional beer production or meet a winemaker and join him for a taste of his fine wines. Then on to the beautiful half-timbered Franconian village of Miltenberg which sits on the Main river, nestled amid one of Germany's fine wine- producing regions. (FB,L,D)

DAY 6: Sun October 31, 2021 – RÜDESHEIM – RHINE GORGE - KOBLENZ:
Immerse yourself in charming Rüdesheim and board the Winzerexpress mini- train for a guided visit of Siegfried's Mechanical Musical Instrument Museum. Then, enjoy an afternoon sailing through the spectacular World Heritage listed Rhine Gorge, with its stunning vistas of castles sitting high above steep vine covered slopes, headed for Koblenz (FB,L,D)

Day 7: Mon November 1, 2021 – COLOGNE:
After breakfast, take a stroll through Cologne and get up close to the twin towers of the famous cathedral or learn of the city's strong Jewish history. Alternatively, cycle around the picturesque city of Cologne or visit Bonn, and learn about Ludwig Van Beethoven's connection with this city. (FB,L,D)

DAY 8: Tue November 2, 2021 – AMSTERDAM:
Explore Amsterdam on a guided walking tour and a cruise of the iconic canals that have made Amsterdam world famous. In the afternoon, discover Volendam, with its unusual raised houses and quaint wooden church before heading to the equally charming village of Edam. (FB,L,D)

DAY 9: Wed November 3, 2021 – AMSTERDAM:
Enjoy one last buffet breakfast on board before disembarking at 9:00 a.m. for transfer to AMS airport for your flight home or to your post- extension trip. (FB). (Flights are not included and are available to all U.S gateways).
​
​END OF SERVICES

3 NIGHT PRE SWITZERLAND EXTENSION

Day 1: Sat October 23, 2021 – DEPART THE USA: (flights are not included and are available from all U.S Gateways).
Depart from BOS - JFK – EWR or PHL for Zurich (ZRH)

Day 2: Sun October 24, 2021 – ZURICH - LUCERNE:
Welcome to Switzerland. Upon arrival, proceed to baggage claim and after clearing customs, look for your guide who will be holding a Jet Vacations sign near the exit. After a private transfer to your hotel in Lucerne, the remainder of the day is at leisure exploring Lucerne on your own. In the evening, we will gather for a welcome dinner at the hotel or in a nearby local restaurant. Overnight at your hotel in Lucerne. (D)

Day 3: Mon October 25, 2021 – LUCERNE – SWISS ALPINE REGION
After breakfast enjoy a full-day guided tour of the Swiss Alps from Lucerne. Travel over several mountain passes to see the dizzying depths of the Aare Gorge, the mesmerizing ice tunnels of the Rhone Glacier, and the wild landscapes of the Bernese Oberland. Overnight at your hotel in Lucerne. (Breakfast). (B)

Day 4: Tue October 26, 2021 – LUCERNE – OPTIONAL JUNGFRAUJOCH:
After breakfast enjoy Lucerne at your leisure or take an optional full-day tour of the majestic Jungfraujoch. Travel on a luxury coach with a professional guide to the village of Grendelwald to board a cogwheel train at Europe's highest railway station, known as the "Top of Europe", to explore the amazing area, including the largest glacier in Europe. Overnight at your hotel (B, D)

Day 5: Wed October 27, 2021 – LUCERNE - NUREMBERG
After breakfast at your hotel, check out and transfer from your hotel to your luxury Scenic 'Space-Ship' docked in Nuremberg. Stop on the way for lunch on your own in a quaint German village before continuing onto Nuremberg. Upon arrival, board your River Cruise Ship. After settling in your cabin, meet the crew during the welcome cocktail party, followed by dinner. The ship will moor in Nuremberg for the night. (B, D)

2 NIGHT POST BRUGES EXTENSION

Day 9: Wed November 3, 2021 – CRUISE- ANTWERP - BRUGES:
After breakfast Check out from the ship and depart to towards the majestic city of Antwerp. Get to know among other places the meat market, the castle Steen, the Town Hall Square, Church of Our Lady, the Church of San Carlos de Borromeo, the walking path of Tortas, Meir Street, the Rubens house, the station Central and the diamond quarter. After finishing the visit, you will have some free time for lunch on your own. Continue on to Bruges and check into your hotel. Dinner on your own and overnight in a hotel in Bruges. (B)

Day 10: Thu November 4, 2021 – BRUGES
Breakfast at the hotel. After your breakfast travel to the UNESCO World Heritage-listed city of Bruges, one of the largest cities in Belgium that retains its village character, especially in the historic city center. A network of picturesque canals lined with medieval buildings is the reason Bruges is known as the "Venice of the North". Take a walking tour by the tranquil waters of the famous Minnewater (Lake of Love), one of the most delightful areas of the city. Then visit Our Lady's Church to see Michelangelo's magnificent 16th-century marble statue, Madonna of Bruges (the only one of his works to leave Italy during his lifetime). Then be amazed by the Market Square with its grand Belfry. Admire Bruges' beautiful Town Hall Square and the ornate façade of the Basilica of the Holy Blood. Originally constructed in the 12th century as the residence of the Count of Flanders, it houses a vial he brought back from the Holy Land believed to contain the blood of Christ. After the walking tour, enjoy lunch in one of the excellent restaurants or traditional cafes throughout the city on your own. Lunch on your own and included farewell dinner in Bruges. Overnight at your hotel in Bruges. (B, D)

Day 11: Fri November 5, 2021 – BRUGES - BRUSSELS
After breakfast, transfer from your hotel to Brussels airport for your flight home. (B) (Flights are not included and are available to all U.S gateways).​
****************

Notes: Onboard currency is the Euro. The ship's captain reserves the right to modify the cruising itinerary to ensure the safe navigation of the vessel. This cruise is dependent on the sea and tides and arrival, departure and stop over times may be adjusted accordingly. All taxes and fuel surcharges are included and correct at the time of printing, but subject to change. The price does not include beverages except the ones mentioned above, shore excursions that might be offered in addition to our daily included shore excursion program, gratuities/tips for guides/drivers and onboard staff such as maids, waiters, and maitre d', wellness/spa center, airline luggage overage fees, passports fees, visas as well as items of a personal nature.
PRICING:
*Price is in US$, per person based on double occupancy, in your choice of cabins (Email us for pricing), chartering the vessel with a minimum of 100 passengers on board. Single supplement is an additional 50% of the double occupancy price. Flights are not included and available from all U.S Gateways.